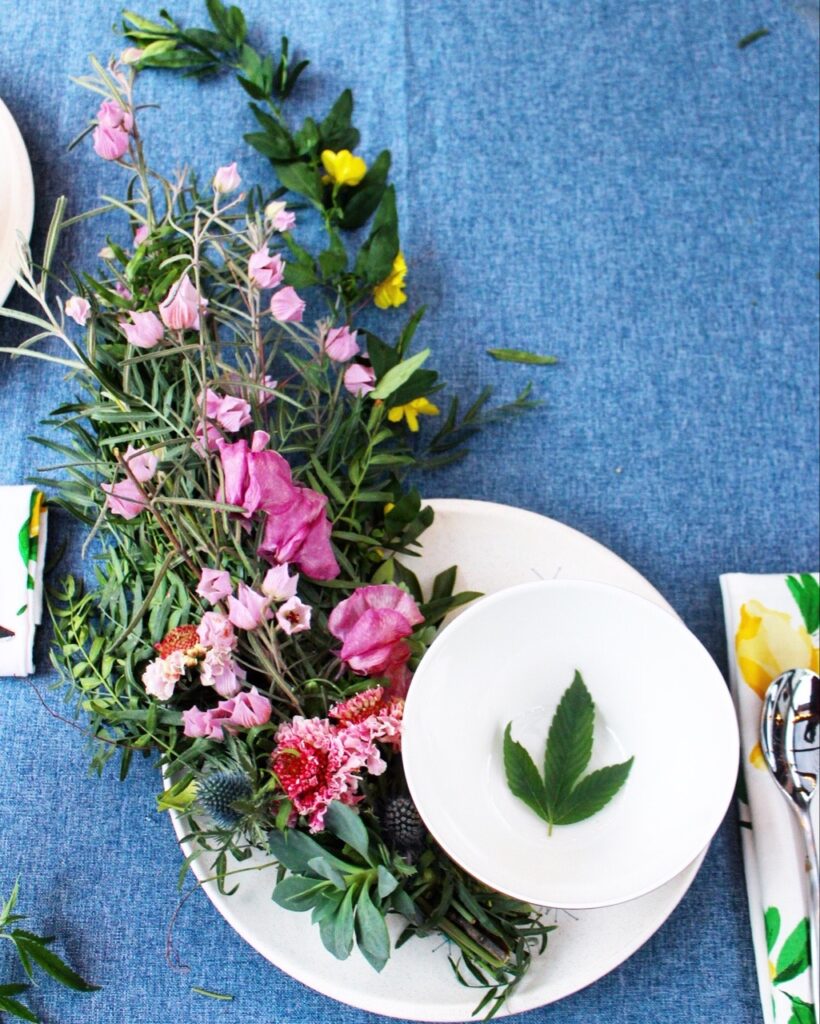 A few weeks ago, if you'd have asked any cannabis hospitality professional what April 2020 would hold, they would've told you that this year's four weeks of 420 were bound to be epic. Of course, none of us knew then the extent to which the Covid-19 outbreak would derail our worlds.
For years, those working in culinary cannabis and cannabis events have seen big business in April. With opportunities ranging from pop-ups and brand partnerships around major industry shows like Hall of Flowers, to the obvious 420-related dinners and parties, and even infused Passover seders (Altered Plates does at least one a year), April has historically been one of the busiest months for this segment of the industry. Add in April of 2020 literally being an entire month of "4/20," and cannabis chefs and event producers found themselves booked solid.
And then, our world changed forever. Poof! Just like that, cannabis hospitality professionals lost gigs, would-be income, and a sense of certainty in the future of their businesses. Just like your favorite restaurants have shuttered their doors, and neighborhood bars have closed shop, cannabis hospitality workers are out of business; even more, they're out of luck, with no bailout in sight for these operators and their employees working on the fringes of compliance.
So with April 2020 out the window and in-person events on pause for the foreseeable future, it is time for the cannabis hospitality industry to begin planning its next moves, examining the ways in which this pandemic will change their businesses, and preparing to make adjustments to standards of service and overall operations that will become essential in our post-COVID world. From foodservice handling, to changes that strike deep within the fabric of the cannabis experience, here are five things I predict we'll see in the space moving forward.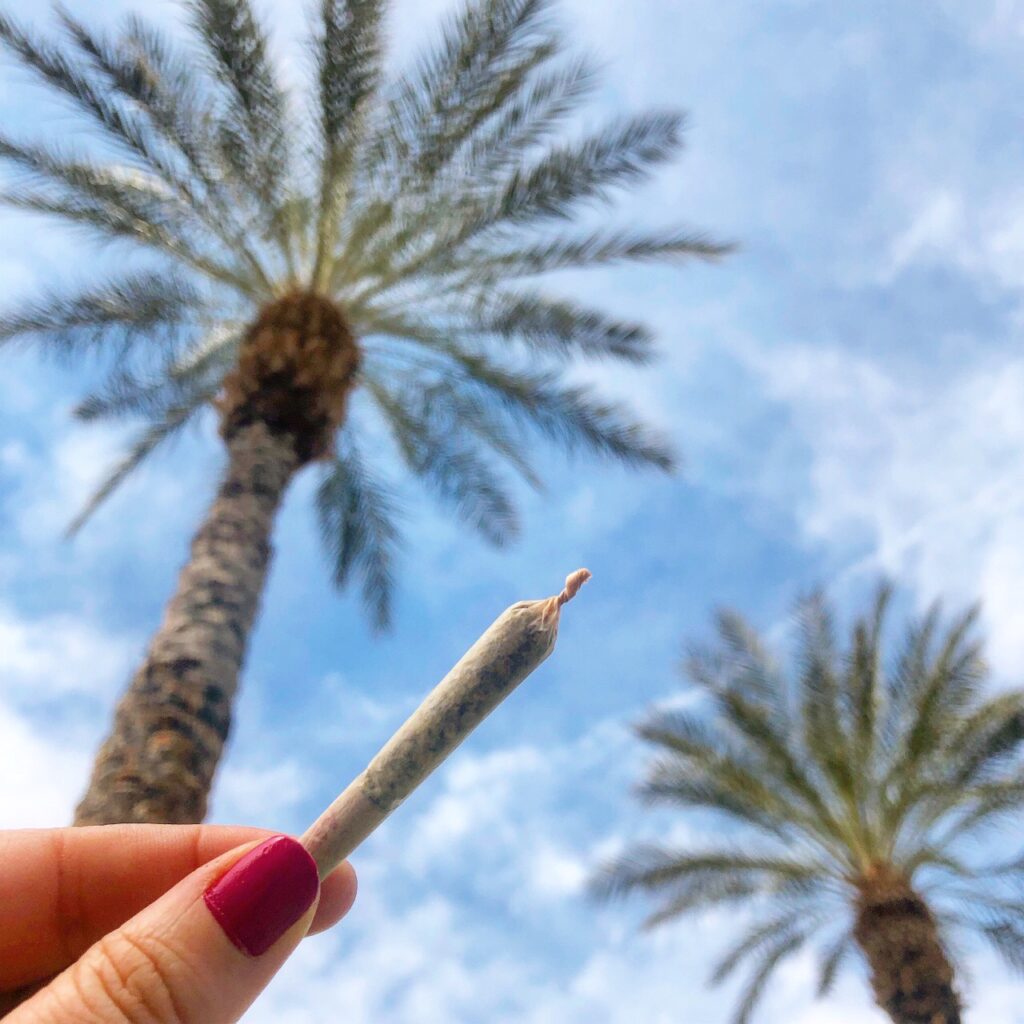 No more sharing. This one seems relatively obvious, and frankly, a bit late to the game. You don't see guests at a wine pairing dinner sharing glasses, do you? Could you even imagine how ridiculous and unhygienic that would've seemed, even before the virus turned us all into germaphobes? For some reason, the deeply ingrained "puff puff pass" nature of stoner culture has been hard to shake until now, with the ease and familiarity of passing a joint or vape from person to person considered the norm, acceptable, and weirdly, required ("Don't bogart that joint, man" is a cornerstone of our lexicon, after all). In fact, I've worked with many brands on dinners and events who have been resistant – or refused – to provide enough product for each guest to have his or her own, and I've often been asked, "But can't they share?," and been told that a certain number of joints per a certain number of people should be enough, "Because no one would smoke the whole thing." This mentality obviously should – and will – go the way of the dodo, and cannabis dinners and events should be prepared to work with brands to ensure there's enough product for everyone to sample without a side of their neighbor's saliva.

The rise of the dogwalkers/firecrackers. That said, cannabis brands, pay heed: one-gram, one and-a-half-gram, or oversized two-gram joints may lose favor, in exchange for smaller, half-gram or even smaller mini smokes. I rolled up a few of these and my friend Victoria Vilardi of 99th Floor Edibles told me she calls them "firecrackers;" I thought the name was so cute that I've decided to use it to describe these perfectly individual-sized mini spliffs. At events and dinners, these are a no-brainer, but I think we can expect this trend to also increase on the retail side, as at-home consumers will also be looking for individual joints, rather than sharing with their roommate and their roommate's boyfriend, Rob.

Bye, bye, buffets. With our sudden awareness that danger could be lurking on every surface, I predict we'll see guests thinking twice before lining up to self-serve stations and buffets. These standards of service have long been a bastion of event dining options; simply setting the food out, refreshing as needed, and letting guests serve themselves is a no-fuss way to feed a lot of people at once, and it requires less staffing, than, say, a seated dinner or tray-passed cocktail party. Less staffing also tends to equal more economical for clients and brands, so as we see operators moving away from an "everybody touch the same serving utensil" model, we can expect to see increased pricing as this trend takes root. Personally, I'll be sad to move away from my beloved graze boards, but I think it will take consumers a long while to feel comfortable with any sort of communal spread.

Safe serving standards need to be set. With no "cannabis chef" license available, professionals working in this space are somewhat regulatory orphans in cannabis, which is both a blessing and a curse. While I do imagine that most of the chefs working in this space are utilizing safe service practices, without any regulatory guidelines overseeing these operators, it's difficult to gauge safe service models, and the consumer never really knows what they're getting – especially from a food handling and safe sanitizing perspective, which are suddenly key concerns. The classic hospitality industry relies on third-party certifications such as ServSafe to certify that managers and food handlers have been trained in industry best practices, and it's time that the cannabis hospitality industry do the same. While I'm not aware of any specific certifications in the space that currently offer this level of certification, I've had many conversations through Crop to Kitchen about the need to set safety standards for everything from food handling, infusion techniques and safety, cannabis storage, and best practices for sanitizing bongs, rigs, and other glass. Until the regulatory bodies offer strict guidelines on these topics, individual operators will be left to establish their own SOPs, so seeking and attaining these types of certifications once they're available will be key in helping to establish trustworthy businesses in a time of consumer health concerns.

It may take longer than we hope, but events will be back. Will they look a little different? Sure. The intimate dinner space may be the first to recover – a few individuals in a private home here and there sounds manageable once social distancing mandates are lifted – but large-scale, shoulder-to-shoulder events may be on hold for the foreseeable future. But no matter when chefs and event producers are able to resume operations, they'll need to be prepared to adjust their models and their businesses for a post-Covid world.