The cannabis beverage category is booming, and for good reason. Not only are consumers stoked to find new ways to consume cannabis without having to smoke, but today's modern cannabis beverages act differently and offer different effects than classic cannabis ingestibles. Not to mention, some of them are downright delicious. Here's a top-ten list of things you need to know and understand about cannabis beverages.
Think of something else you want to know? Leave a comment below!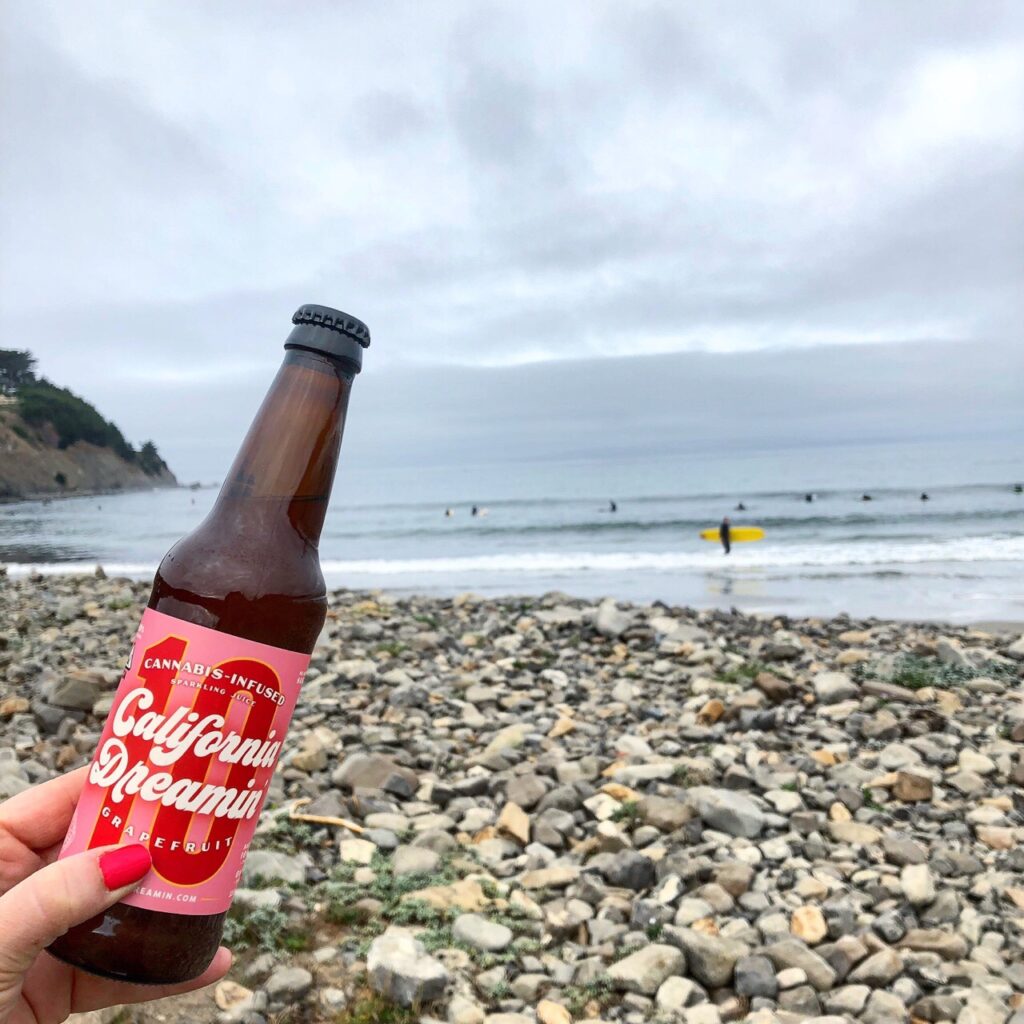 Cannabinoids are not water soluble. If high school science classes are as much a distant unpleasant memory for you as they are for me, I'll break it down for you as painlessly as possible: Cannabinoids – CBD, THC, etc – bind to fat molecules, which is why we see all sorts of oil-based carriers in cannabis products, and why every stoner in the 70s had a recipe for weed butter. Because the cannabinoids bind to fats, they cannot be dissolved into water, and we're left with a salad dressing situation when we try to mix the two: liquids like water (or whatever kind of beverage you're trying to make), will separate from the cannabis-laden fats, just like olive oil floating to the top of your favorite bottle of vinaigrette.

Cannabinoids are water dispersible. Because cannabinoids cannot dissolve in water, modern day cannabis beverage products have come up with a variety of ways to simply disperse cannabinoids throughout the liquid, ranging from high-powered horns that use sound waves to break up the cannabinoid-fat molecules into teeny little nanoparticles, to less-scientific methods like using an emulsifier like soy lecithin and an immersion blender to manually distribute a dosed tincture into a batched beverage for a party.

It's not a perfect science. While methods like these work, and we've seen great advancements in a relatively short period of time to ensure safe reliable dosing in individual cannabis beverage products, you may notice an occasional oily quality in some cannabis beverages, and even with the best water dispersed cannabinoids, you'll find issues with dosing for non-single serve products. Products that contain multiple servings, for example, can clearly label the total cannabinoid dosage per bottle, but precisely identifying individual serving size dosing is problematic because cannabinoids are dispersed throughout the liquid, and not always uniformly. Despite brands' best efforts, without additional (and frankly, unnecessary) testing, it may impossible to know with 100-percent certainty if one capful/serving is 2 mg., 2.5 mg., or 3 mg, so brands tend to avoid those statements on packaging and leave the math up to the consumer. I personally hate/cannot do math, so this is a point of frustration for me, and because brands use a wide array of technologies with varying degrees of efficacy, i things can be a little all over the place.

Cannabis beverages can have a more rapid onset. When we're talking about making cannabinoid molecules teeny tiny so they're water dispersible, these molecules also become more bioavailable, meaning the body can access and process these little guys more quickly than with classic ingestibles. With cannabis beverages utilizing this technology, cannabinoids are absorbed through the mucus membrane in your mouth, entering your blood stream in as little as 15 minutes, rather than being processed through your liver like your favorite edibles. This rapid onset makes these cannabis beverages a perfect fit for social consumption spaces and events, and does a great job of giving the consumer an experience that's similar to what they have come to expect with alcohol. Alternative non-nanoparticulate technology-driven products will not have this rapid onset quality.

Cannabis has flavor, and these beverages can have funk. It's sort of the elephant in the cannabis beverage room: Some of these cannabis beverages taste a bit funky. Whether it's the emulsifying agent, added terpenes, or the cannabinoids themselves, cannabis beverages can have a bitterness, strange aftertaste, or downright weedy quality. Extraction methods and product quality also deeply impact the flavor inthese beverages. While there are some newcomers to the marketplace that have done a remarkable job of integrating the naturally occurring cannabis flavor into their products, as with everything in cannabis, there's a wide variety in quality and purity of flavors produced. Personally? I like the weed funk, but know it's not for everyone, so certain products may be better in a mixology environment than consumed neat and straight out of the bottle.

Cannabis beverages can't (legally) contain alcohol. While you'll read a lot about cannabis beers and wines here, you won't find any legal products containing both cannabinoids and alcohol. In states like California, where cannabis is recreationally legal, regulations state that cannabis products cannot contain any alcohol, and the big alcohol companies have come in to territorially piss all over words like "wine" and "beer," so these brands will be carefully labeled as cannabis beverages, brews, elixirs, tonics, etc. And CBD makes things even more confusing, because although hemp and hemp-derived CBD are federally legal, there are a whole host of issues that come along with adding CBD to food and beverages in general, and the TTB did chime in to officially rule that CBD cannot be added to alcoholic beverages.

Alcohol adds more than booze to beverages. While I am a THC-loving daredevil who lives on the edge and still refers to cannabis beverages as cannabeers and cannabis wines, I'm the first to admit that these products, while great, miss out on a few key things connoisseurs love about alcohol: mainly, body, texture and mouthfeel. In wine, beers and spirits, a variety of byproducts of fermentation contribute to a product's texture, body and mouthfeel, including tannins, sugars, glycerols and the ethanol itself. Cannabeers and wines however, have undergone some type of dealcoholization, for which there are several methods. In this process, much of that "character" to an alcoholic beverage is lost, leaving some cannabis beverages lifeless and limp.

Cannabis beverages have come a long way. Sometime in 2013 or so, my brother was really into making Green Dragon, which was basically cannabis-infused Everclear. Back then, here were no concerns – or ideas, really – about dosing, and it was the first cannabis beverage I'd ever had. One day, my future wife and I headed over to Holden's for a little cannacocktail. The Green Dragon was a swamp-water murky green, tasted like shit, and got my wife way, way, way too high, but it was a different time, and it was all we had access to back then. Looking back, it's easy to see that we're incredibly fortunate to be here today, with a robust and growing marketplace of legal products available for consumers and medical patients alike for sale across recreational states. Technology, too, has improved drastically since then, allowing nanoparticulate cannabinoids and better emulsifiers to battle the salad dressing effect and offer a more seamless integration of cannabinoids into liquids.

The Golden Age is coming. That said, we still have a long way to go in growing the cannabis beverage category. As an industry, changes along the supply chain will need to be implemented in order to really give these products the shelf space they deserve: For example, cannabis beverages are heavy and take up a lot of room compared to packs of pre-rolls, and many dispensaries are not equipped to handle bulky products that require refrigeration. These factors contribute to recent studies that are dismissive of the marketshare cannabis beverages can claim, but these distribution- and retail-related problems are quite solvable – and there are plenty of former alcohol industry professionals who can, and will, work to close these logistical loopholes, get cannabis beverages more shelf space, and therefore, more opportunity for consumer exploration and dollars spent in the category.

10. It's all changing. As with everything in cannabis, by the time I get my next haircut, there will be newer, better products, technologies or studies that change some of the information I've written about here. Since I wrote the first draft of this story, a huge story came out about the lining used in the aluminum cans housing many cannabis beverages causes the cannabinoids to degrade over time. Water dispersible company Vertosa is hard at work on solving this problem, but for now, it's an ever-changing landscape for cannabis beverages. As we emerge from prohibition, we're faced with new opportunities to deepen our understanding about this plant – what its magical molecules do, how they interact with our bodies, and what their long-term effects are. We're only in the infancy of the industry's grasp on these technologies, too, so we'll surely see improvement in overall flavor, cannabinoid incorporation, dosing and drinkability.