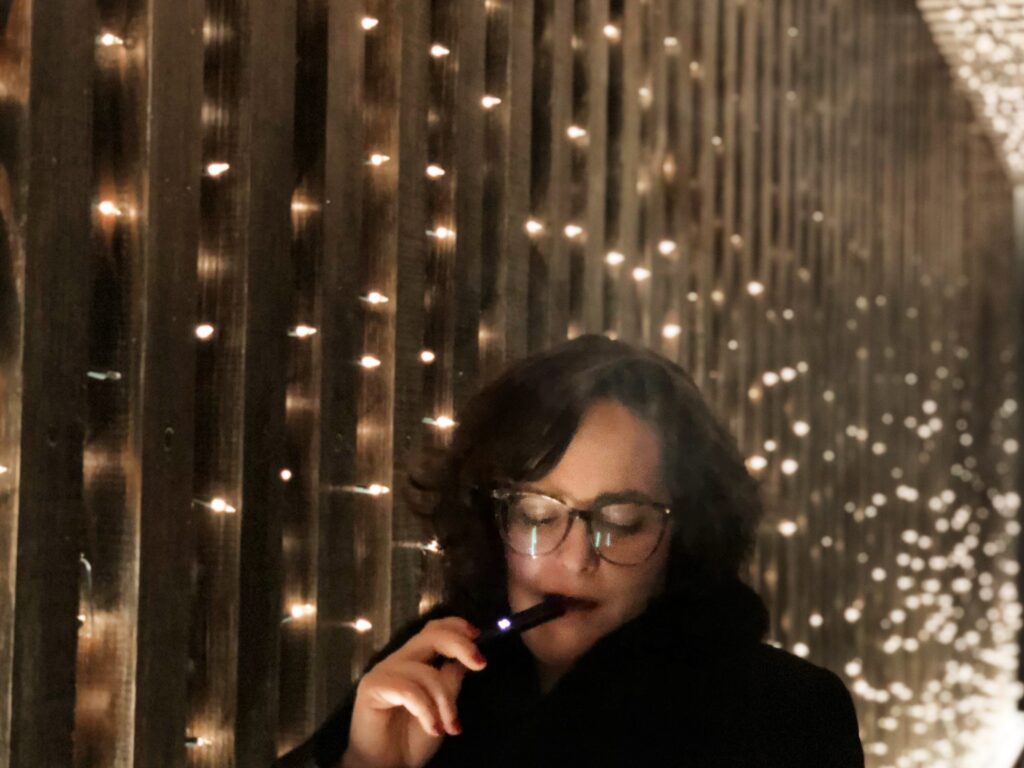 Hi guys! My name is Rachel Burkons, and I'll be your high hostess through the world of all things cannabis, with a particular focus on cannabis food and beverages! I am a passionate stoner, a worshipper of great food and drink, and a total hedonist – so if you're looking for a cannabis wellness blog, this may not be the place for you. But if you're looking for a good time – I've got you covered.

My goal is to turn this into a corner of the internet where you can learn about cannabis' place in hospitality (both professionally and for the at-home soiree-thrower), or read about flower and concentrate flavors and food and pairings, or contemplate the ways cannabis is like wine, or just want to get high, read snarky-yet-educational commentary and look at pretty pictures, then this may be the place for you!
You're also probably asking yourself – why isn't this website called Smoke Sip Savor? Isn't that you? Well, yes, it is, and it was going to be the name of this website, but there was a whole THING including a cease and desist (delightful, I know), so for now, this will all live here, attached to my name. Thank you for joining me over here, and for your continued support if you've found your way to me through Instagram. <3

But enough about you – back to me! I've been working in the cannabis space since January of 2016, when my brother, Chef Holden Jagger and I co-founded our company, Altered Plates. Altered Plates is a culinary cannabis and hospitality company whose mission is to normalize and educate about cannabis through the touchstone of food. I'm incredibly proud of the work we've done there, and look forward to continuing to develop our business and the cannabis hospitality industry and community as a whole. You'll hear a lot more about Altered Plates in the future, as well as some tidbits about Holden. It'll be a whole sibling thing; you'll love it.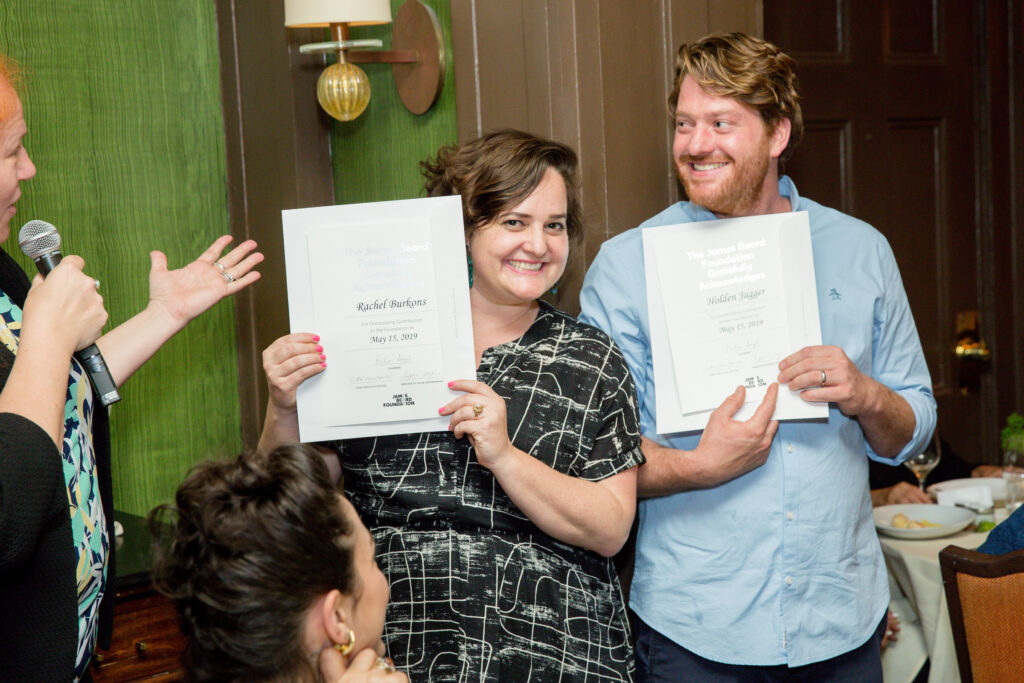 But before I was working in weed for a living, I was working in another fun, cool, industry that allowed me to indulge in my love of both food and, well, indulging: wine and spirits! Fresh out of dropping out of law school and a failed career in PR in Chicago, I began working for The Tasting Panel Magazine, where I spent over a decade working (and drinking!) alongside some of the leading tastemakers and influencers in the sommelier and mixology communities. After a few years, we re-launched the SOMM Journal, and I began working to produce wine education events across the country. During my tenure there, I worked closely with brands across both categories, developing custom content- and event-driven marketing programs to support brand initiatives, and I learned a lot about the beverage alcohol space.
I began to apply the beverage industry lens to cannabis when, in late 2015, we launched the Clever Root, the first national publication to bring food, wine and cannabis and hospitality to the same place. As part of the magazine's launch, I had the opportunity to go up to Humboldt to attend the Golden Tarp Awards, and my life changed forever.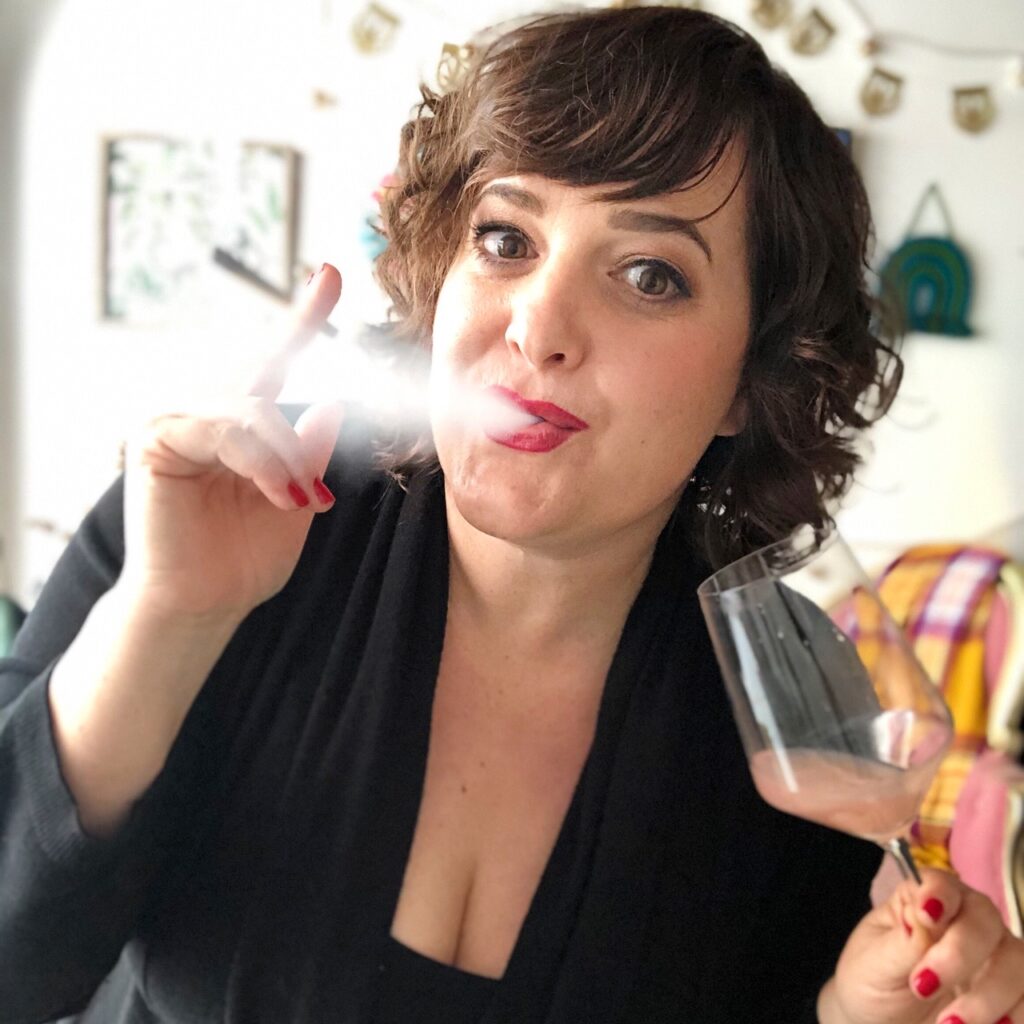 I invited Holden to join me, and we were struck with inspiration. Holden, then a chef at Soho House West Hollywood, was a longtime cannabis cultivator and had been experimenting with infusions and pairings for years. Like me, he was ready for a new opportunity, and we were both immediately engaged, amazed by meeting with the growers, tasting their flowers, and talking with them about terroir. I realized then that cannabis was not so different from the world of wine of at all.

So as we smoked joints under the Redwoods and I began in earnest to learn about cannabis – beyond "I like to get high," which I was very good at, thankyouverymuch – Altered Plates was born. Since then, we've hosted intimate dinners across Los Angeles, gotten to know the ins and outs of this complicated industry, consulted and partnered with brands, won a cool license, developed some products, cooked at the mother f'n James Beard House, and thrown many, many kick-ass parties. It's been an amazing journey, and we've only just begun.

But during this time, I have also worked to develop my own personal approach to cannabis, one that's driven by beautiful presentation, flavor-driven education, and advocating for standards of service that will create a true hospitality industry within the cannabis community.

And now, after years of threatening to do it, I'm putting all of these thoughts, ideas and concepts together here. My hope is that you find the content here interesting, educational and fun, because I believe that cannabis – especially where it intersects with food and beverage – can be all of those things and more.
Thanks for joining me, and be sure to let me know what you think of everything you read here! You can reach me at [email protected]