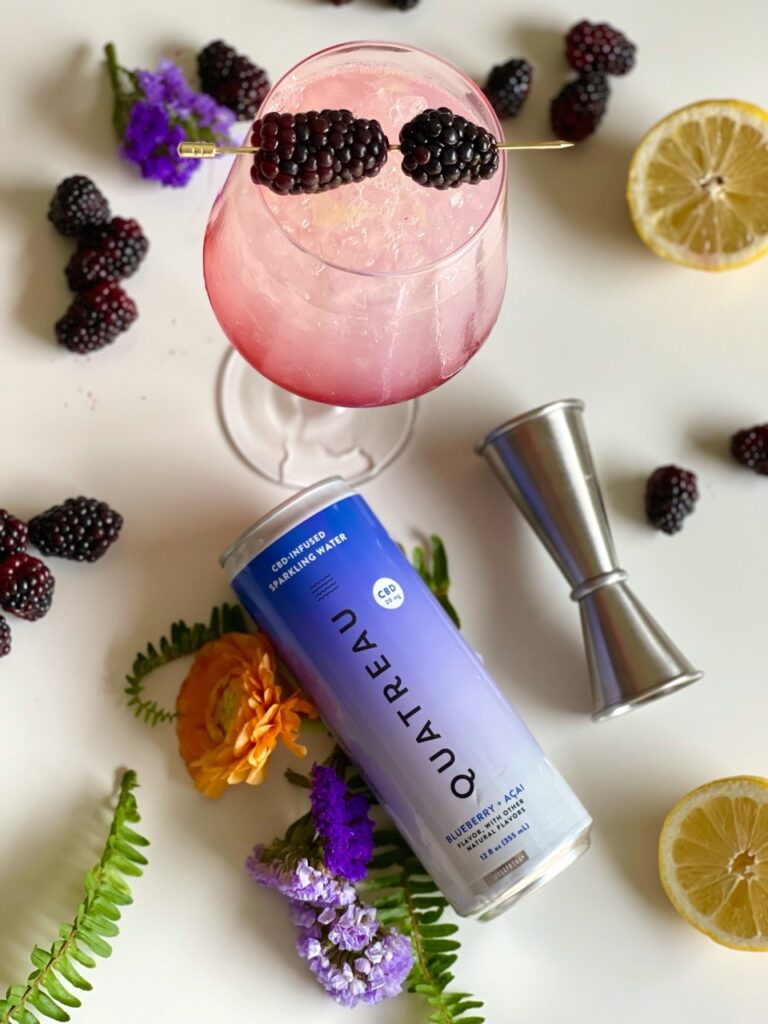 I'm making the most out of the end of Summer by spending time in my backyard, preferably with an ice-cold drink in hand. So when I had the opportunity to try Quatreau, Canopy Growth's new line of CBD-infused sparkling waters featuring 20 mg. high-quality hemp CBD isolate per can, I knew I had to get mixing. 
I love flavored sparkling waters because they're no-to-low-cal, easy drinking, and versatile in a wide range of drinks, and Quatreau is no exception. With four unique flavors – Blueberry + Açai, Passion Fruit + Guava, Cucumber + Mint and Ginger + Lime – Quatreau's lineup is fresh and flavorful with an effervescent bubble that's perfect on its own or as the base in an easy mocktail.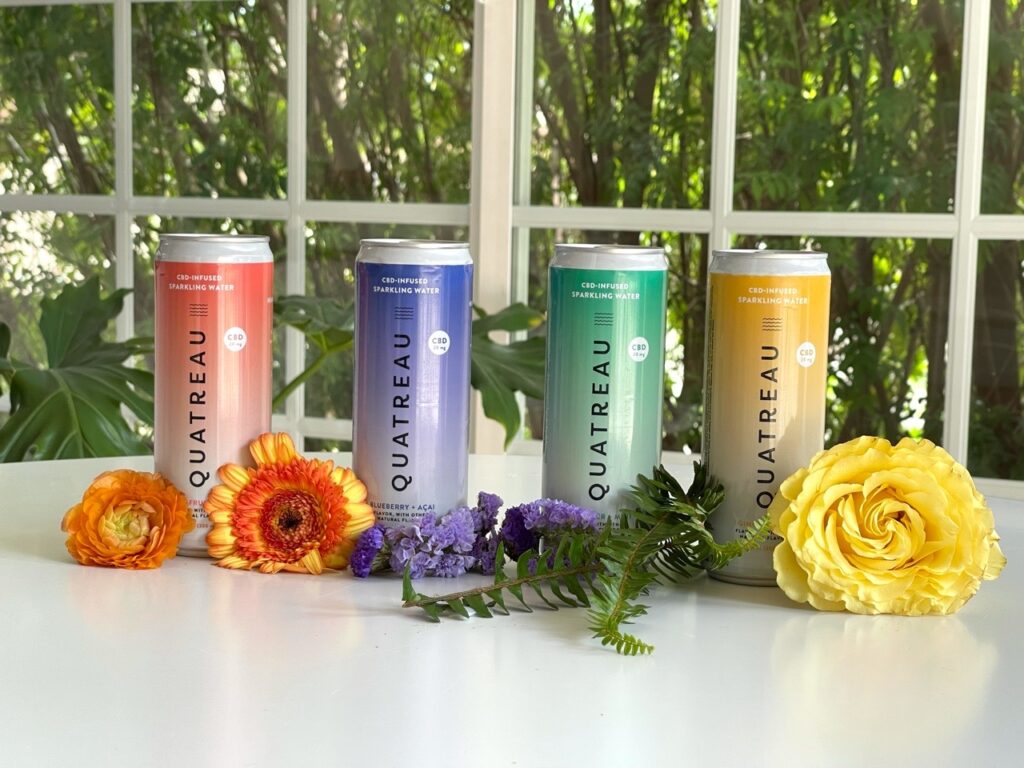 I was immediately drawn to the fresh, fruity flavor of the Blueberry + Açai, which has a slightly minty undertone I love, so I turned to some seasonal blackberries to match the ripe berry flavors in the Quatreau and help build a base for a pretty summertime sipper. I also wanted to play up that hint of mint, so I made a blackberry mint simple syrup to enhance all of the flavors in the glass. I used a Vietnamese mint variety known as kinh giói, or crested late summer mint. This specific mint has a lovely citrusy undertone and is extremely aromatic, but any mint will do if you don't have access to an Asian market nearby.
Because Quatreau is low-cal (only 25 calories per can!) I wanted to keep the drink light and fresh, so aside from the simple syrup and Quatreau, there's only one other ingredient: fresh squeezed lemon juice! The final result is a beautiful layered drink, but it turns even more beautiful when combined!
Find the complete recipe below, and give Quatreau a try for yourself!
You can order Quatreau online for delivery here on Shop Canopy!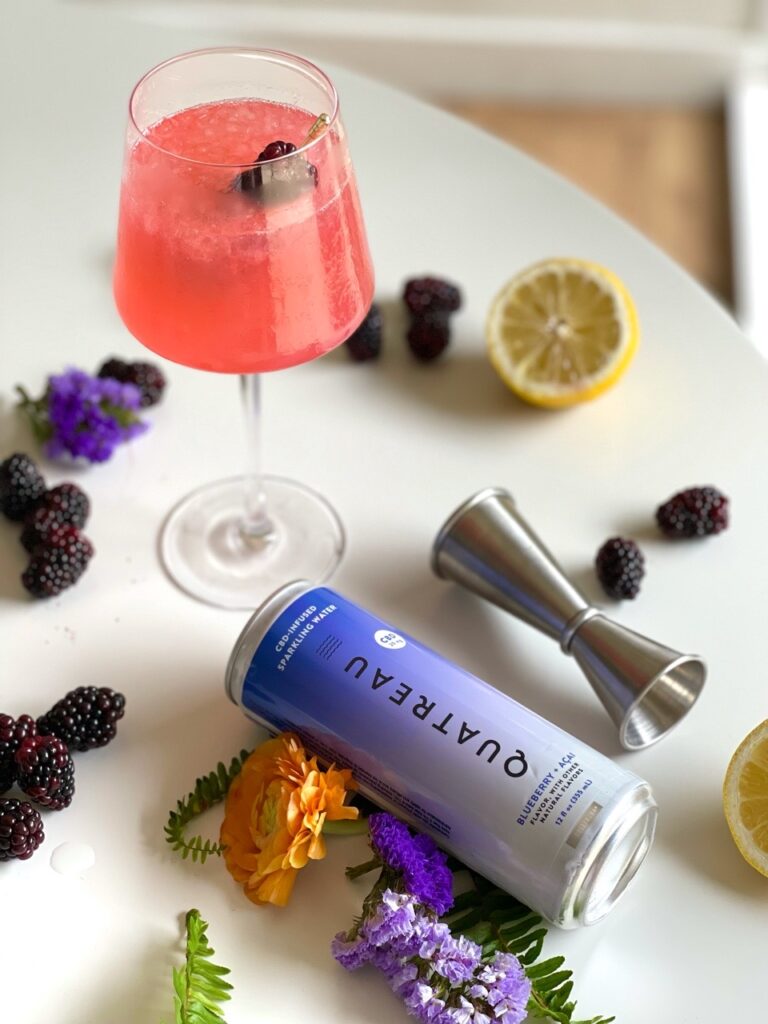 Quatreau Blackberry Mint Spritz
1 can Quatreau Blueberry + Açai
1 ½ oz. blackberry mint simple syrup
1 ½ oz. fresh squeezed lemon juice
Fill a wine glass ¾ of the way with crushed ice. Add simple syrup to bottom layer, then add lemon juice. Top with Quatreau; garnish with fresh blackberries and use as a stirrer to combine.
Blackberry Mint Simple Syrup
6-8 large blackberries
8-10 mint leaves
1 cup sugar
1 cup water
In a small saucepot, bring water to a boil; stir in sugar until dissolved. Add blackberries and mint and muddle thoroughly. Let cool, then use a fine-mesh strainer to strain out solids. Store in the refrigerator for up to 4 weeks.