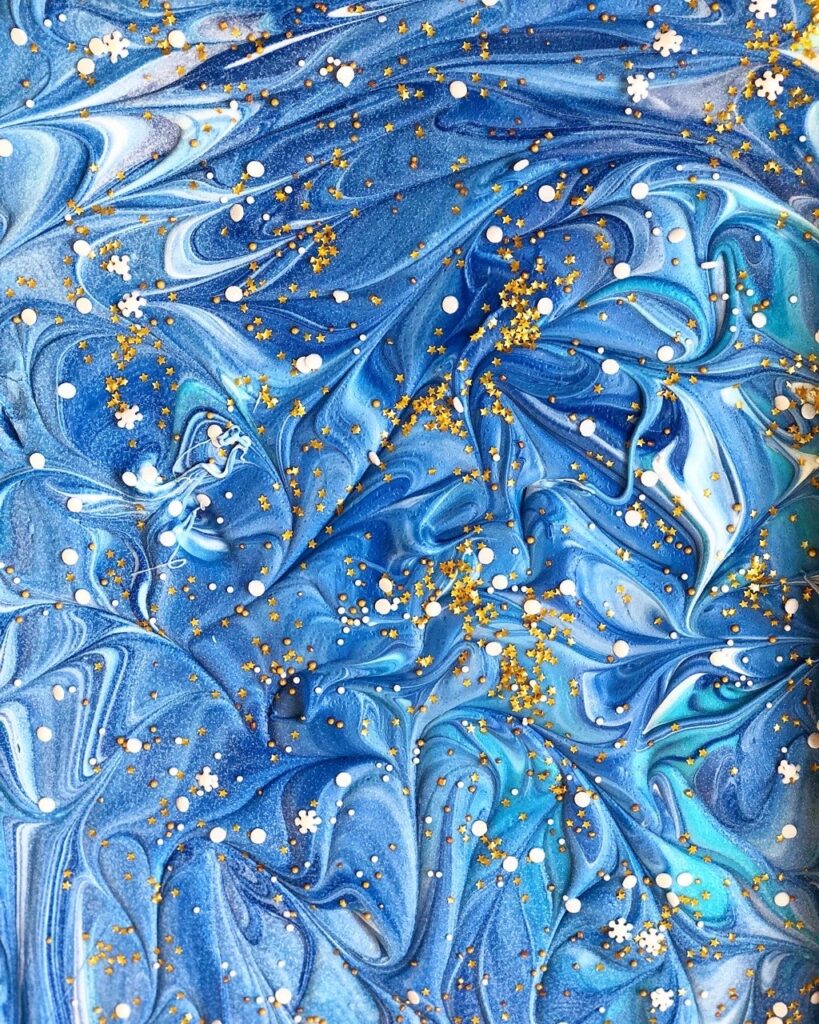 Holiday barks continue to be one of my favorite holiday treats, and this year, I set out to make two barks, each infused – yet each infused using different techniques. First up, this gorgeous Hanukkah bark, which has become something of an annual tradition of mine. See the complete video here:
For this bark, I simply stirred a dropper or two full or coconut-oil based tincture directly into the melted chocolates, but you may also make infused bark using pre-dosed products – especially chocolates!
I also set out to make a pretty CBD infused bark inspired by Calivolve chocolate's Lavender expression, which is a part of the brand's Reflect box collection. On their own, these adaptogen-boosted chocolates are delicious and high-quality, and they were the perfect addition to my floral dark chocolate bark.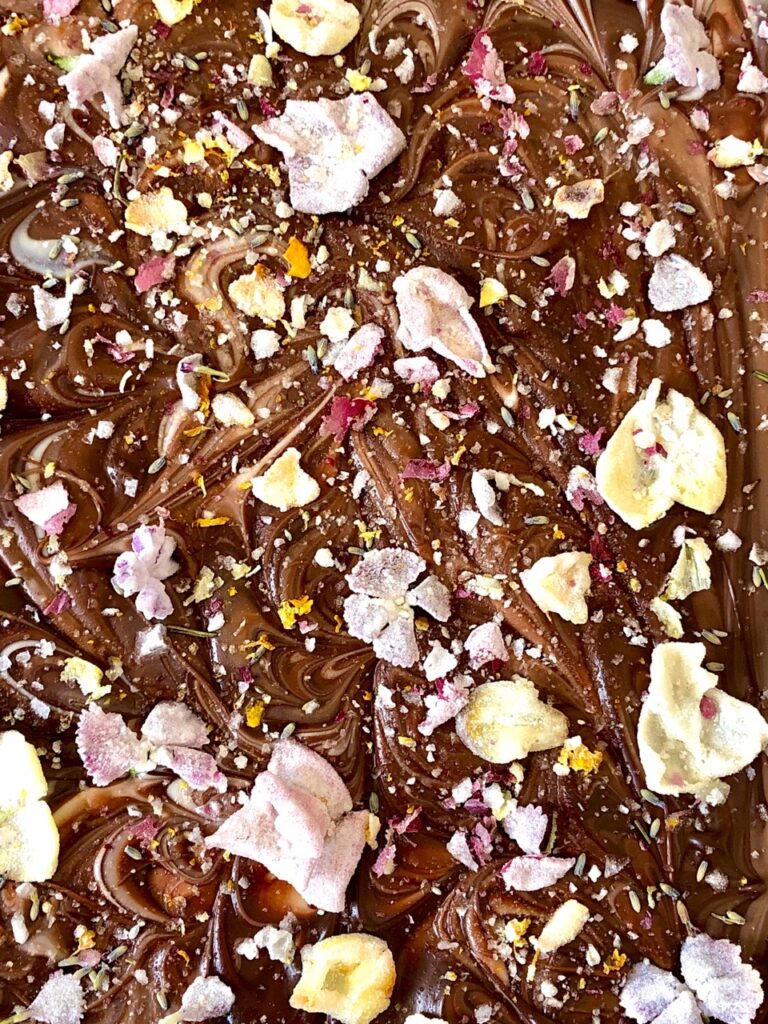 This bark was slightly more time-intensive due to the candied flowers, but it was totally worth it; the candied flowers added a gorgeous look and subtle floral sweetness to the bark. Here's a video outlining how to make these. Full recipe for the bark is below!
THC-Infused Hanukkah Bark
1 12-oz. package royal blue melting chocolates
1 12-oz. package bright blue melting chocolates
1 12-oz. package white melting chocolates
Peppermint extract
THC tincture
Sprinkles

Melt chocolates until smooth, either in microwave or on stovetop by using an oven-safe bowl as a double boiler over lightly simmering water. Stir a splash or two of mint extract into one of the colors, and your preferred dose of THC tincture. Use a concentrated tincture so you do not need to stir in too much oil; coconut oil works well.
Dollop chocolates onto a parchment-lined pan; smooth to combine using an offset spatula. Use a toothpick to add additional color swirls and until you like the way it looks. Top with sprinkles (or other toppings! Get crazy!) while chocolates are still warm. Refrigerate until set.
Calivolve Lavender CBD Bark
2 Packs Calivolve Lavender Chcocolates
6 oz. dark chocolate or semi-sweet chocolate
12 oz. white chocolate
Pinch food grade lavender buds
Sea saltz
1 pack edible flowers, or pesticide-free food grade flowers
Egg white or pasteurized egg white carton
Superfine sugar
To make candied flowers (make at least 24 hours in advance): Gently whisk egg white, careful not to overwork. Using your fingers, gently coat the entire flower or leaf with egg white. Keep a towel nearby to wipe off as much excess egg white as possible; you want a very thing layer. Coat in superfine sugar and place on a parchment-lined sheet for 24 hours.
To Make Bark: Over a double boiler, melt both white and dark chocolates. Stir Calivolve CBD chocolate into dark chocolate. Pour melted chocolates onto a parchment-lined quarter pan. Use an offset spatula to combine, careful not to overwork.
While chocolates are still warm, place candied flowers in to bark, reserving a few colorful petals. Sprinkle lavender buds and sea salt on top. Crush remaining colorful candied petals across bark. Set in refrigerator.