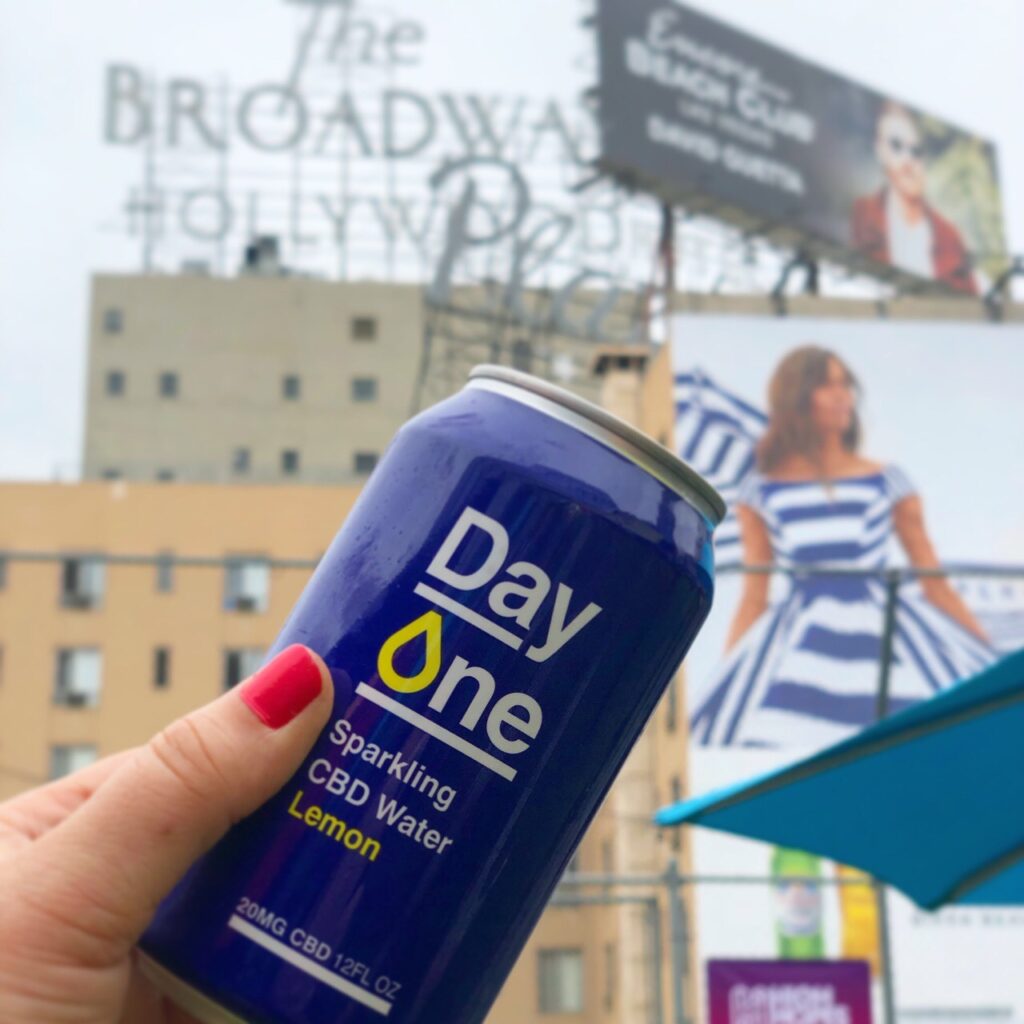 In a relatively short period of time, CBD has gone from an alphabet soup acronym meaningless to the average citizen, to a topic worthy of a Kardashian baby shower. Its meteoric rise from stoner-adjacent to a wellness necessity is proof that with a little education, cannabis can go a long way in changing hearts and minds.
CBD has been proven to reduce anxiety, act as an anti-inflammatory and anti-oxidant, and is a neuroprotectant. You can find it in topicals and tinctures and edibles and drinkables, and you can buy whole flower to roll up and smoke for an evening that's chillable – without the high. It has anti-seizure qualities that have literally changed the lives of sick children suffering from serious disorders, and for many people, it truly is medicine.
Its wellness capabilities are well touted and increasingly explored, yet still, there's a ton of misinformation out there about CBD, and there are even more bad actors peddling snake oil, leading to increased consumer confusion. Because there is so much to know and understand about CBD and the various ways it interacts with your body and its endocannabinoid system, it's a complex issue worth many pages of education. If you're looking for a comprehensive overview of everything from CBD for pets to CBD for skincare, I highly recommend checking out my dear friend Jamie Evans, aka, The Herb Somm, whose new book, The Ultimate Guide to CBD is, well, the ultimate guide to CBD!
But for a quick-and-dirty rundown of the essentials to understanding CBD, read along for my list below.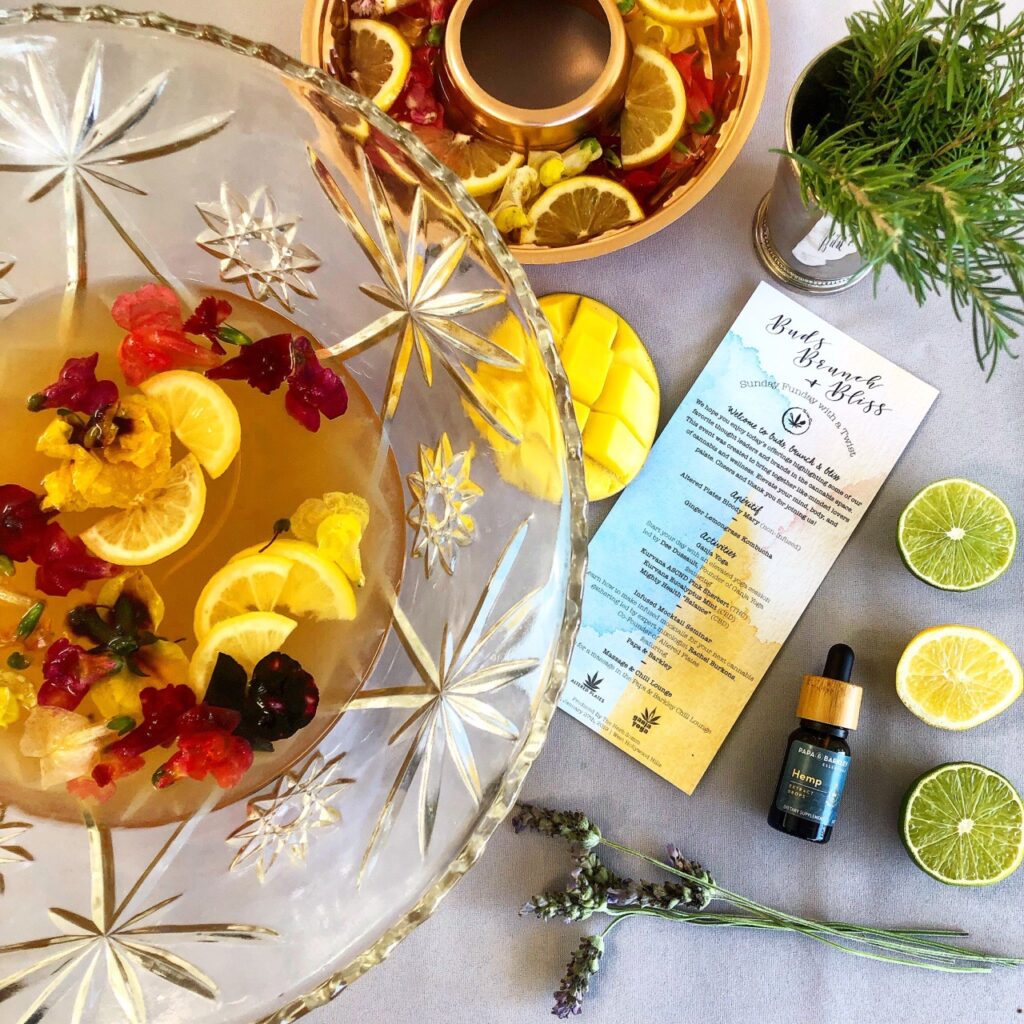 CBD is psychoactive but non-intoxicating. Referring to CBD as "non psychoactive" has been the key language I've heard used to describe and educate about CBD, in an attempt to convey that CBD does not get you high. Unfortunately, that terminology is downright wrong. While the sentiment is correct, and no, CBD does not get you high, CBD most certainly is psychoactive, because, yes, it does have an effect on your brain and body. Frankly, the fact that CBD IS psychoactive is what people like about it! There's a lot to understand about how CBD interacts with the body's endocannabinoid system, and you can find a great detailed overview here if you're looking for more information.

CBD is a single note in a concert. CBD, like THC, is just one of many phytocannabinoids that interact with your endocannabinoid system. In its isolated form, CBD is powerful; but when consumed alongside other cannabinoids and terpenes, its efficacy is increased through what is known as the entourage effect. This is why you'll frequently see "ratio" blends that are high in CBD but also contain small amounts of THC. These products will take all the good stuff we love about CBD – it's anti-inflammatory, pain-relieving and anti-anxiety properties – and give it a little extra oomph. Look for these products if you're in legal states; you'll need to purchase them at a dispensary (see #4 for more info on THC in CBD products).

Some products are snake oil. It should come as no surprise that the CBD boom was accompanied by an onslaught of bad actors looking to take advantage of the trend, hence what I like to call "gas station CBD." You've probably seen these products at your corner liquor store or roadside 7-Eleven, right next to the, um… "virility enhancers" and energy shots. Unsurprisingly, these are not going to be quality products. But there's bougie bunk out there too – ahem, Brookstone CBD pillow – and due to poor federal oversight on CBD and non-food or beverage CBD products, consumers are being taken advantage of. There have even been third-party tests that have found products claiming to contain CBD that actually contained zero CBD, or drastically less than advertised. The solution? Do your research and find trustworthy brands. Anything sold at a regulated dispensary will have undergone strict testing requirements, and any brand worth their snuff will be able to provide Certificates of Analysis for you to review.

CBD comes from cannabis. You'll hear a lot of talk about how CBD is "hemp-derived," and it's true; but this is confusing to many, because hemp is cannabis, and therefore, CBD is derived from cannabis. So then what is the deal with hemp? Well, first, hemp is federally legal under the Farm Bill of 2018. Second, the difference between hemp and cannabis really is defined by its THC content: plants bred to contain less than .3% THC are considered hemp, and legal for sale on the open market, meaning your "hemp-derived" CBD may contain trace amounts of THC. This is ok, and will not get you high (and see #2 for good news about the entourage effect).

Dosing matters and is complicated. Anybody who's ever had a bad time on an old-school weed brownie will tell you that figuring out your dose with cannabis is essential. But because everybody processes cannabis differently, it can be difficult to set hard-and-fast rules for dosing either THC or CBD. Throw in CBD's lax testing guidelines (when compared to what is required of THC brands), and it can feel like a bit of a guessing game with CBD – and frankly, for good reason. Studies have shown that recommended doses for CBD could vary from 25 mg. to 25 mg. per pound of body weight, which is obviously a huge difference. So how does one dose in an age of uncertainty? Good old fashioned trial and error. After researching quality products, begin with their recommended dosage, and adjust from there to find what works best for you.

You can't overdose on CBD. You can't overdose on THC either, in the classic sense of the word, but as we just discussed, it's a known fact that for some, too much THC can equal a bad time. CBD is unlikely to have that effect, but too much of anything isn't a good thing, and a 2011 study found that you'd have to consume 20,000 mg. of CBD in a very short time period to "overdose." So, not likely.

CBD can interact with other drugs you're taking. From Tylenol to tequila, consuming CBD and a variety of other substances can lead to varying effects. Research is still fairly new in this space, and with so many various drugs to consider, and, again, the individuality of each person's endocannabinoid system, there's no set rubric yet for which substances and CBD should never be combined, but it's definitely something you should be aware of. It's also worth noting that not all of these interactions may be negative: In some cases, CBD may increase the efficacy of certain drugs in a riff on an entourage effect, making your Advil hangover remedy a little more relieving, for example.

CBD (probably) does not get you un-high. There's a well-circulated myth within the cannabis community that CBD can counteract your high if you've consumed THC. Frankly, I disagree with idea this for several reasons I will ramble on about below, but there is both anecdotal and clinical evidence to suggest that for some people CBD may possibly reduce a high? I end that with a question mark, because there is also anecdotal and clinical evidence that CBD does not reduce your high, and probably, in fact, increase your high. For those who believe that CBD reduces one's high, the theory is that CBD "blocks" the THC from binding to the CB1 receptors in the brain that process THC. Studies have found that when CBD binds to the CB1 receptor, it changes the shape of the receptor, and the THC doesn't "fit"(click here for a cute graphic and lots of good science talk about this). While this effect has shown reduced levels of THC in some cases, there's way more to this lever system, and other studies have shown that CBD also inhibits the enzyme responsible for metabolizing THC, leading to increased THC content. Furthermore, studies have shown that there are eight different terpenes and three different cannabinoids that enhance the potency of THC at the CB1 receptor. And I'm definitely no scientist, but for me, this is sheer fallacy for a few reasons: If CBD is delivered as an attempt to reduce one's high, the THC has already bound to the CB1 receptor, and CBD will do diddly squat to change that… basically, it's too late. Second, because cannabis products and ingestion methods widely vary in terpene profiles and cannabinoid content, adding the right blend of a CBD product to counteract the specific blend in whatever THC was consumed to get you too high is a nearly impossible feat – especially if you're really, really high. That said, I know people who swear by this technique and have used to to great effect. However, from a hospitality perspective, I do think it's important to note that if your guest has consumed too much cannabis, offering a CBD counterbalance may make that experience worse, so it is a practice we no longer promote at Altered Plates Hospitality.

The landscape is changing for CBD Food and Beverage. This topic is deserving of an entire post of its own, and I'll probably get to that at some point, but for the meantime, it is important to understand the nitty gritty. In June of 2018, months before the passing of the Farm Bill, the FDA granted approval to the first (and only) approved CBD product, Epidiolex, a high-dosage anti-seizure medication. Because CBD had suddenly been classified as a drug, it essentially was put into the same category as Tylenol: You can't add Tylenol to the cocktail of your choosing at your favorite bar, and you can't add CBD to your favorite cocktail at the bar. Local and state health departments were left to enforce this, and this slowly killed the CBD cocktail trend just as it was getting started. There is a lot of action happening at the policy and regulatory level to address a path to regulations and compliance for the broad array of CBD food and beverage products already in the marketplace, and it is likely there will be some changes to this in the near future, but for now, there are some great CBD products out there.

10. Other cannabinoids may be even cooler. Look, I'm not saying CBD has jumped the shark, but, it's everywhere – and possibly on its way to passè. While there are increasing devotees of the cannabinoid who tout its wonders, there are also over 100 other cannabinoids out there that we're just beginning to explore. Early research shows promise for the therapeutic effects of some of the minor cannabinoids, like CBG, CBN and THCV.