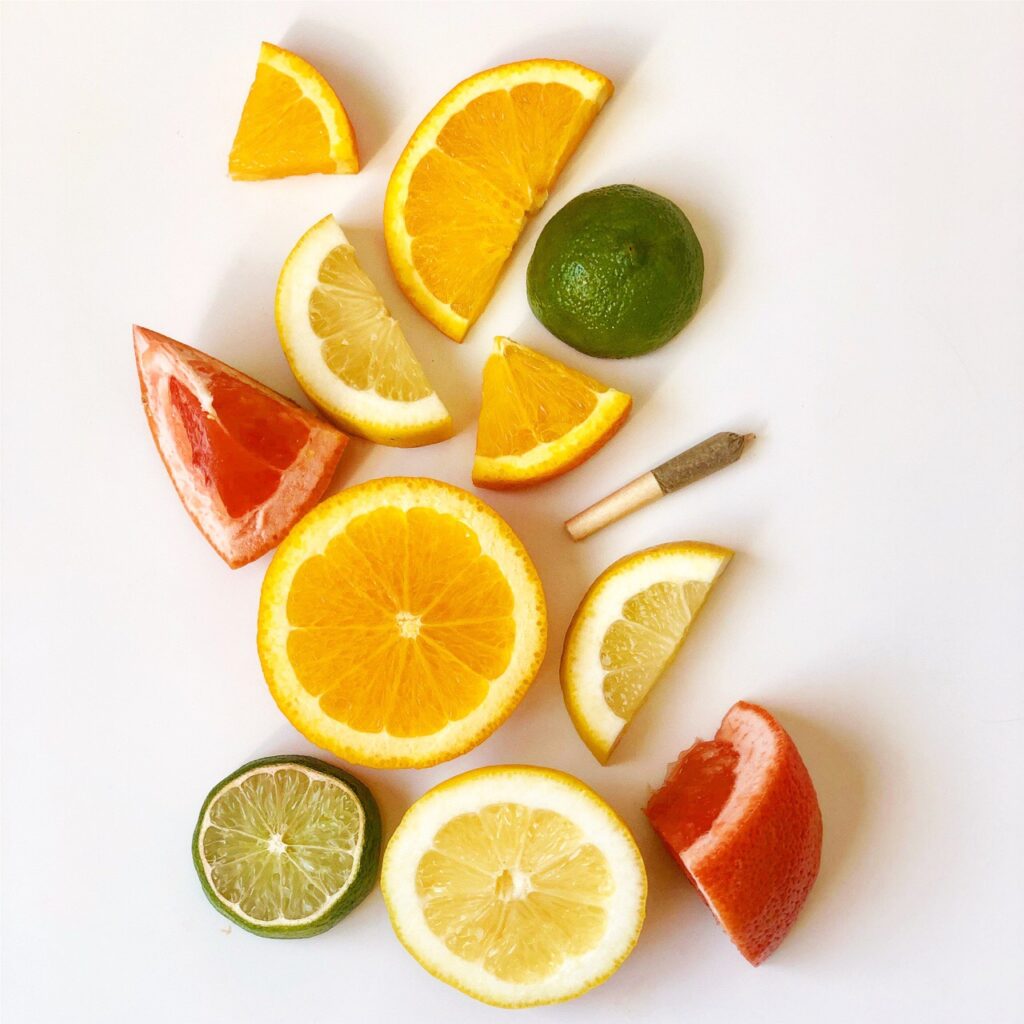 So what are teprenes, anyway? I'm no scientist, but I do enjoy throwing around the little scientific jargon I actually know, so hold on tight: Simply put, terpenes are evaporative aromatic molecules that are responsible for flavor and aromas in a wide variety of botanicals and plants, including fruits, herbs, flowers, vegetables, and, yes, cannabis.
Terpenes have become key to the language of cannabis because they are primary in the plant's functionality, contributing to the entourage effect and even interacting with CB2 receptors alongside THC in some cases. But in addition to being essential components in the efficacy of cannabis, terpenes are also the building blocks of flavor in cannabis, giving way to the earthy, heady, citrusy, and herbal notes we've come to recognize in the plant. It's the terpenes that also give cannabis its connection to food, where terpenes are responsible for many of the signature flavors and aromas we universally understand and accept because we've seen them on the dinner plate for centuries.

From the lemons in your cocktail, to the rosemary on your plate, to the black pepper you put on pretty much everything, terpenes are literally all over your table, doing their thing and making things smell great. And since taste and smell are such closely related senses, the things we smell impact the way we think about the ways things taste, so terpenes are an integral component in the overall flavor of an ingredient or a dish.

But the coolest thing about terpenes is that they can also affect the way we feel. Imagine the bartender expressing a citrus peel over your drink: As you bring the glass to your lips, your palate is awakened, thanks to limonene, the main terpene in lemons, limes, grapefruit, and other citrus fruits. Spa treatments and wellness products also rely on terpenes to make us feel a certain way, tapping linalool, the main terpene in sleep- and relaxation-inducing lavender, to products and experiences that help us chill out and wind down.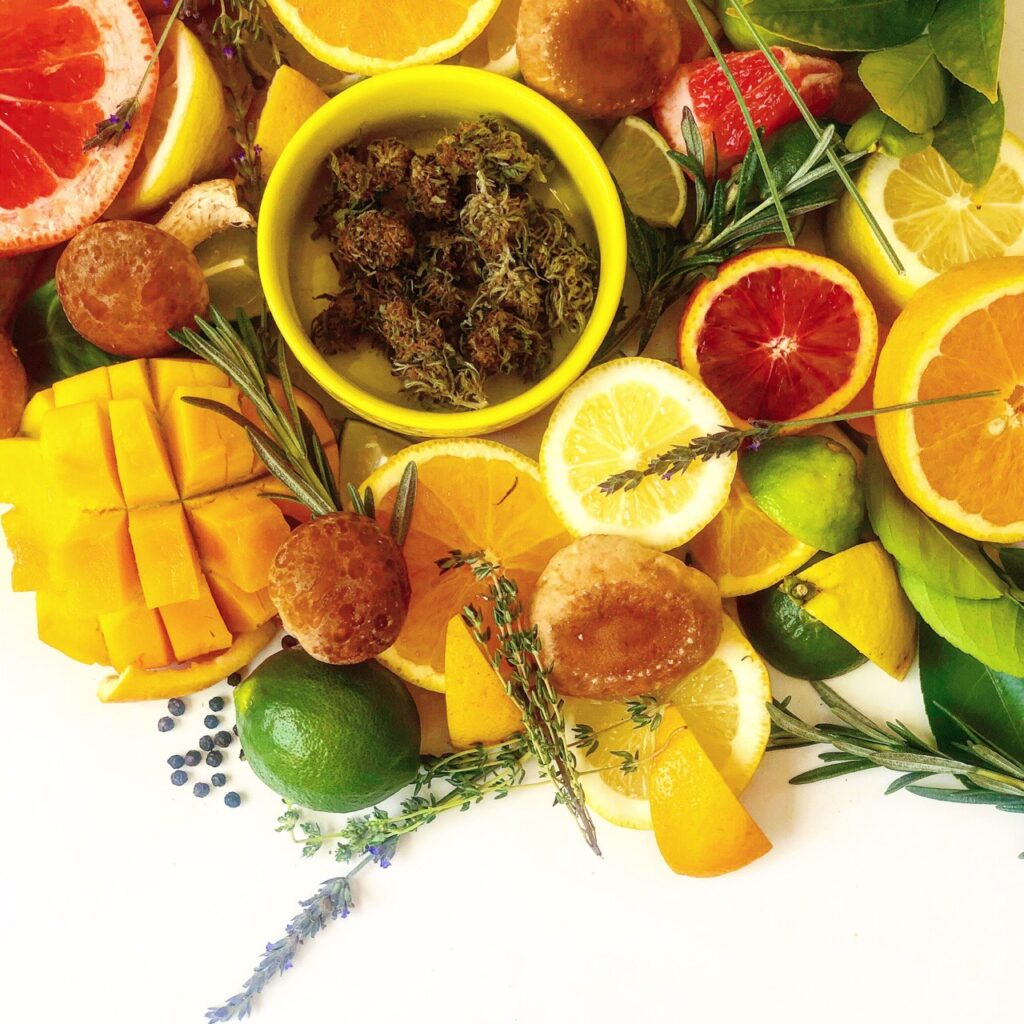 With their aromatherapeutic abilities and essential role in our understanding of flavor, it's no surprise that terpenes play a major role in how we talk about and think about cannabis, because cannabis, too, is all about flavor and effect. And thanks to terpenes, again, these two go hand-in hand.

Take limonene, for example. We already know that limonene gives citrus its bright flavor and invigorating effect; unsurprisingly, cannabis strains that are high in limonene tend to taste citrusy and ALSO have more uplifting and invigorating effects. Generally speaking, these tend to be the "sativas"of yore, a term that has become increasingly murky and inaccurate as cannabis culture evolves. Similarly, linalool-dominant strains taste like flowers, and have sedating, relaxing effects that we associate with the classic "indica" category of cannabis.

So whether you're looking for something to put you to sleep or help you climb a literal mountain – or just that mountain of laundry – evaluating cannabis based on its terpene profile is an effective way to help you find the right strains and products. And because terpenes are in food and botanical flavors you already know and love, all you have to do is follow your nose: Smells like pine trees? That'll be a pinene-heavy strain invigorating enough to make you want to hike a mountain! Smells like overripe mango and beer hops? That's classic myrcene with its deeply chill vibes coming at you.

Use the below guide to help you figure out some basics about your favorite terpenes in food – and their effect in food, cannabis and beyond. Click here to download and share these cards!