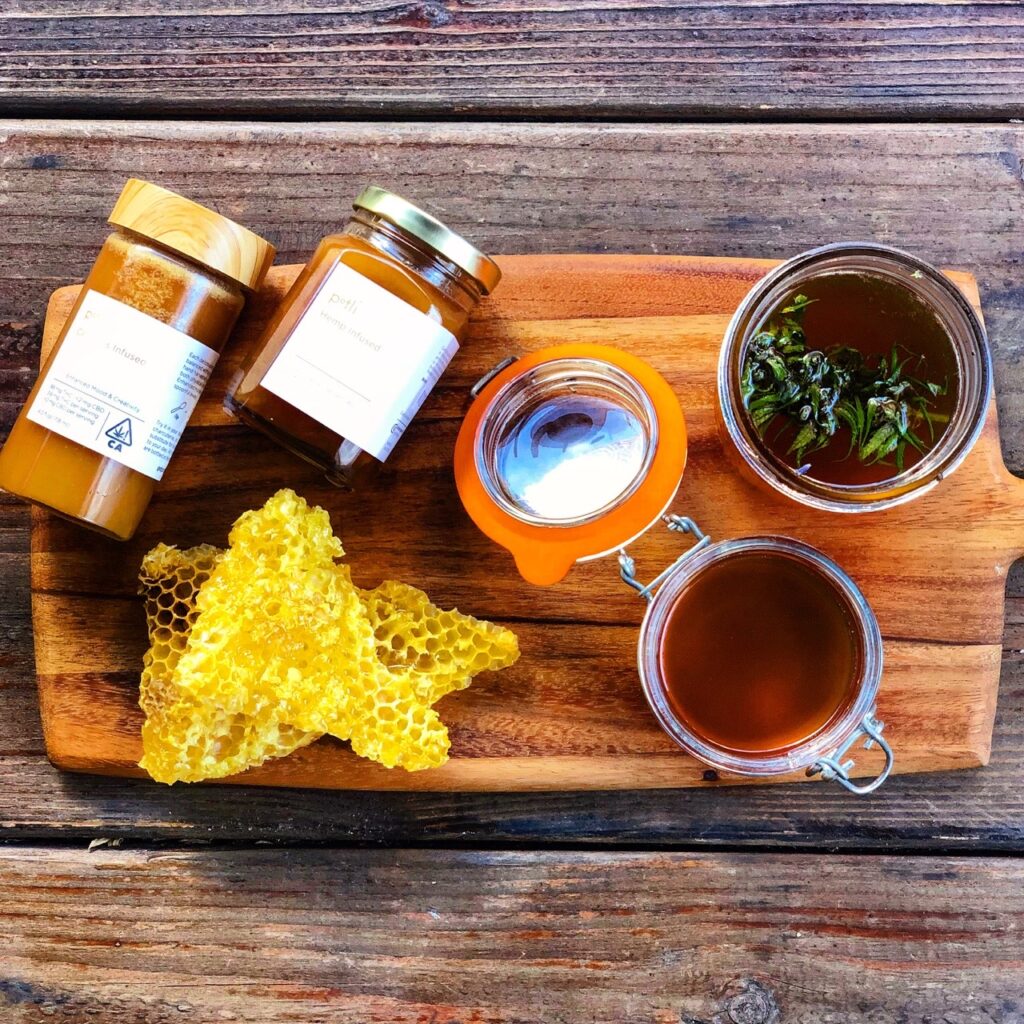 Potli is one of those brands I fully expect to blow up into an international superstar once regulations allow for interstate commerce (am I the only one still holding out for Federal legalization?). They've already done an amazing job developing a cult following in the edibles marketplace with a gourmet line of pantry products, including honey, apple cider vinegar, EVOO, and chili oil, and, now (please read this in Oprah voice) SRIRACHA! Offered in various blends of CBD/THC/THCV, Potli is available both in dispensaries across California and chic grocers nationwide.
While the products are high-quality and speak for themselves, the real X Factor in the Potli magic is the company's co-founders, Christine Yi and Felicity Chen. Young, super smart, and absolutely adorable, these two have the brains to build a business, the hustle needed to market it from scratch, and the vision to understand how to grow their brand into a hip foodie dream. I've had the chance to get to know both Felicity and Christine pretty well, and am constantly inspired by what they're achieving at such a young age – and by that, I mean, producing some of the best-tasting edibles in the market while clocking in well under 30.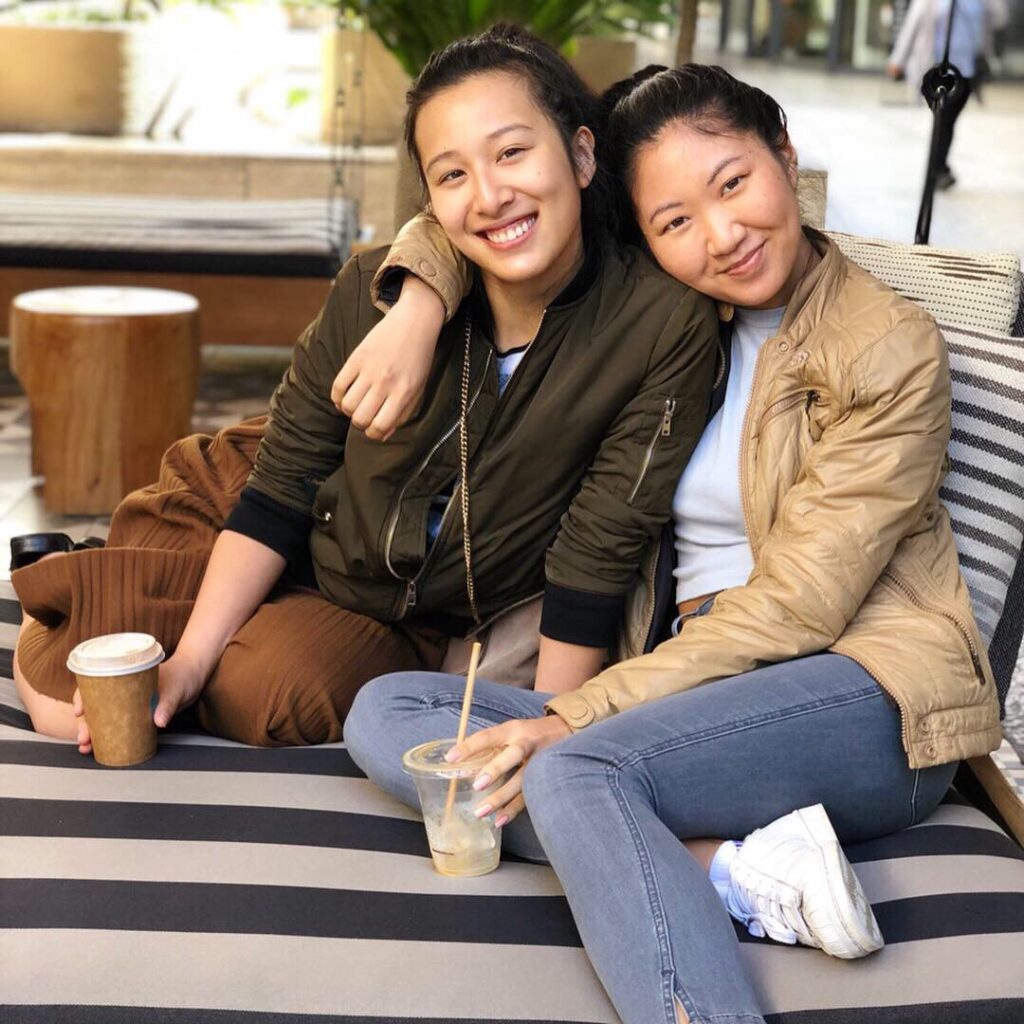 After finding a toehold in the market with their premium honeys and extra virgin olive oil, Chen and Yi struck gold by breaking out of the box with the brand's apple cider vinegar and chili oil options, two products that were not only new to the portfolio, but new to the industry as a whole. It's this emphasis on products as ingredients meant to be played with, cooked with, and experimented with, that I love so much about Potli. You could eat any edible if you're just looking for a a high; but these products turn the at-home consumer into a cannabis chef, giving them the tools to transform their breakfast, lunch, and dinner into a gourmet infused experience. There's a creative culinary expression locked inside each jar, and all you have to do is follow along on the brand's Instagram to watch the various ways its consumers are using these products (at the time of writing, their stories include Potli Olive Oil roasted butternut squash, a honey + chili oil salad dressing, and a classic tea zhooshed up by a Potli honey stick.)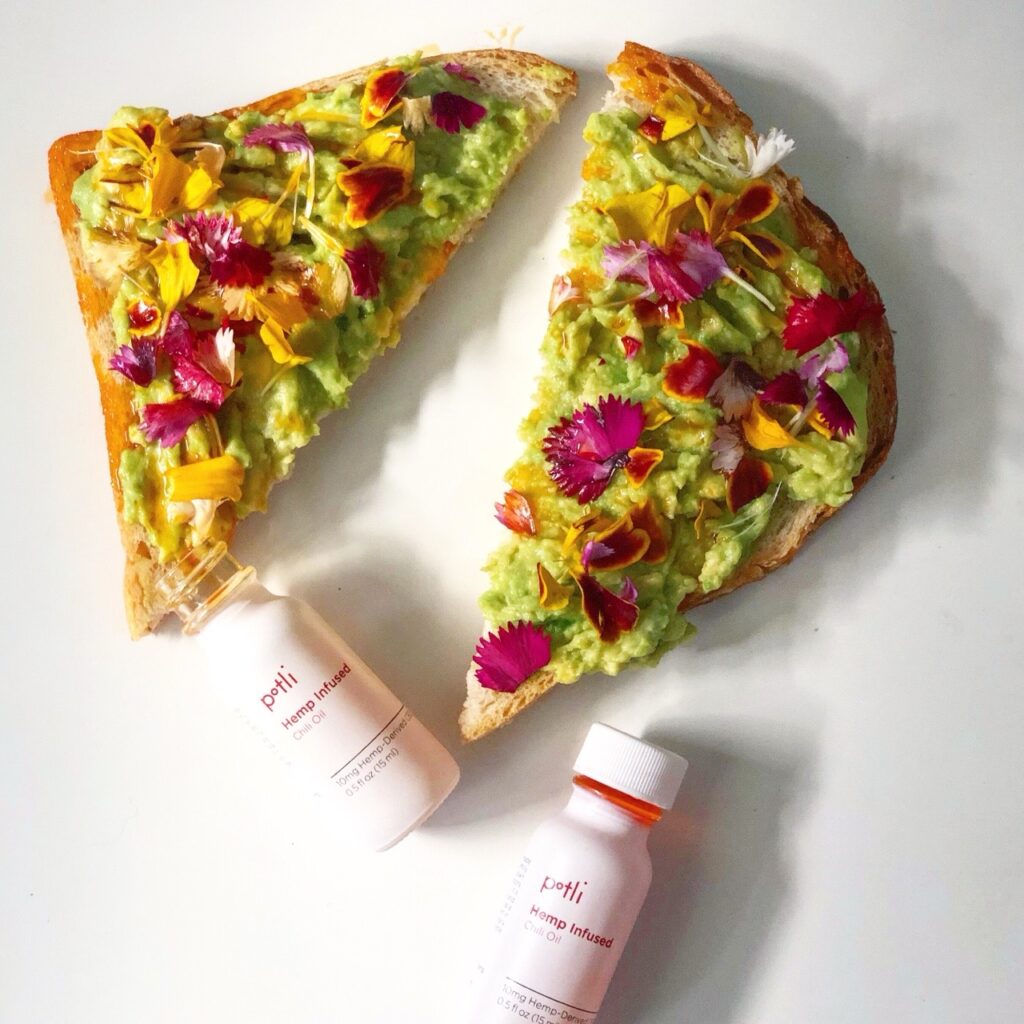 I, too, have been inspired by Potli to elevate my everyday, and am partial to the portfolio's spicy products, personally. While the chili oil and sriracha are natural fits for any Asian-inspired dish, they can also update basics like avocado toast, add a kick to pastas (chili oil cacio e pepe!), and elevate basic snacks like popcorn. With the Potli Sriracha as my inspo, I created a basic panko-crusted tofu to serve as the base to sop up this spicy sauce, and received many requests for the recipe, so you'll find that, along with scores and reviews for the Potli products, below.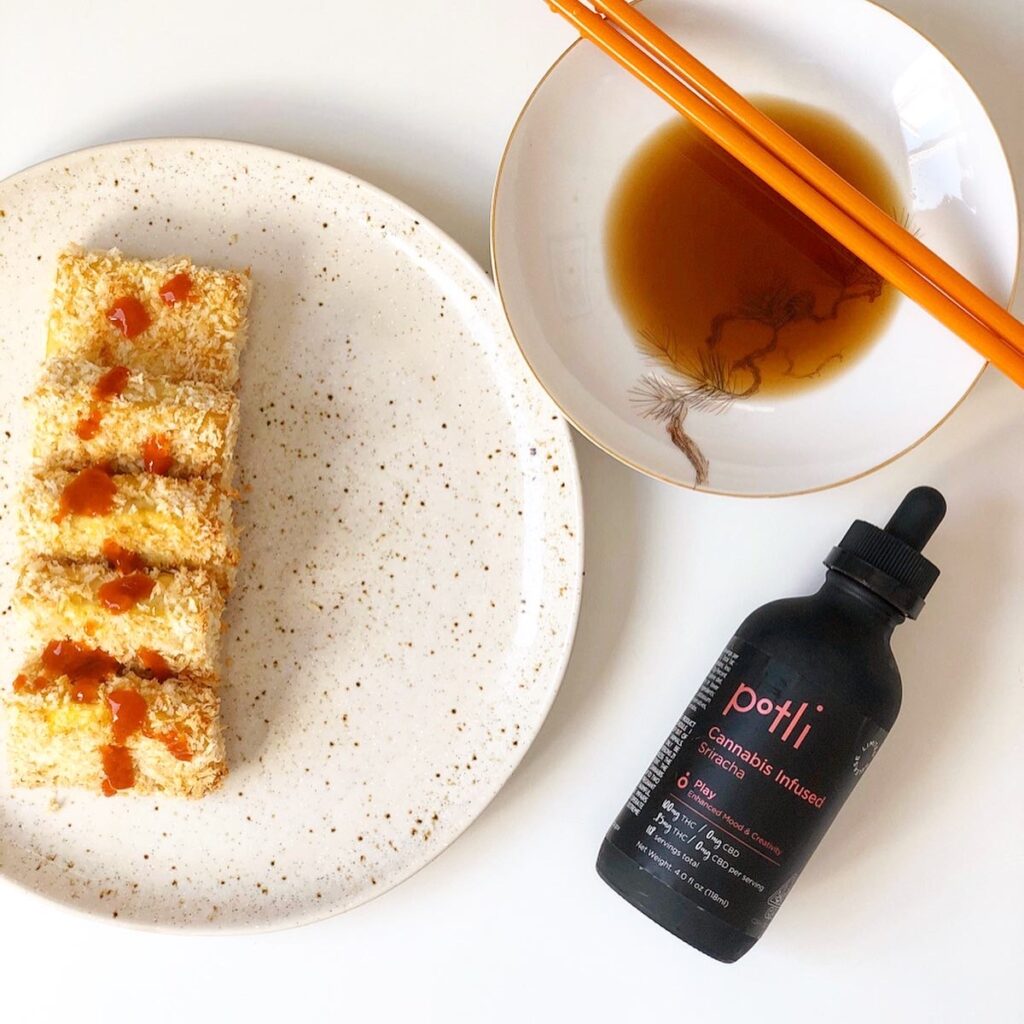 Panko-Crusted Tofu:
1 package super firm high-protein tofu
2 eggs
1/4 cup milk
1 cup panko
Salt
Pepper
Wrap tofu in paper towel, and press under books or a heavy pot to drain of water. Repeat as needed until towel is dry. Slice tofu into nuggets.
In a small bowl, whisk eggs and milk; season with salt and pepper. Preheat over to 425 degrees.
Dip tofu slices one by one into batter mixture, then coat evenly with panko. Don't forget the sides!
Place on greased baking sheet, and bake for 30 minutes, flipping halfway through.
Honey Ponzu Dipping Sauce
1/4 cup ponzu
1 teaspoon Potli hemp-infused raw honey

In a small saucepan, bring ponzu to a low simmer. Stir in Potli until dissolved and immediately remove from heat.
Top tofu with Potli Sriracha to dosing of your choice, and dip in honey ponzu sauce.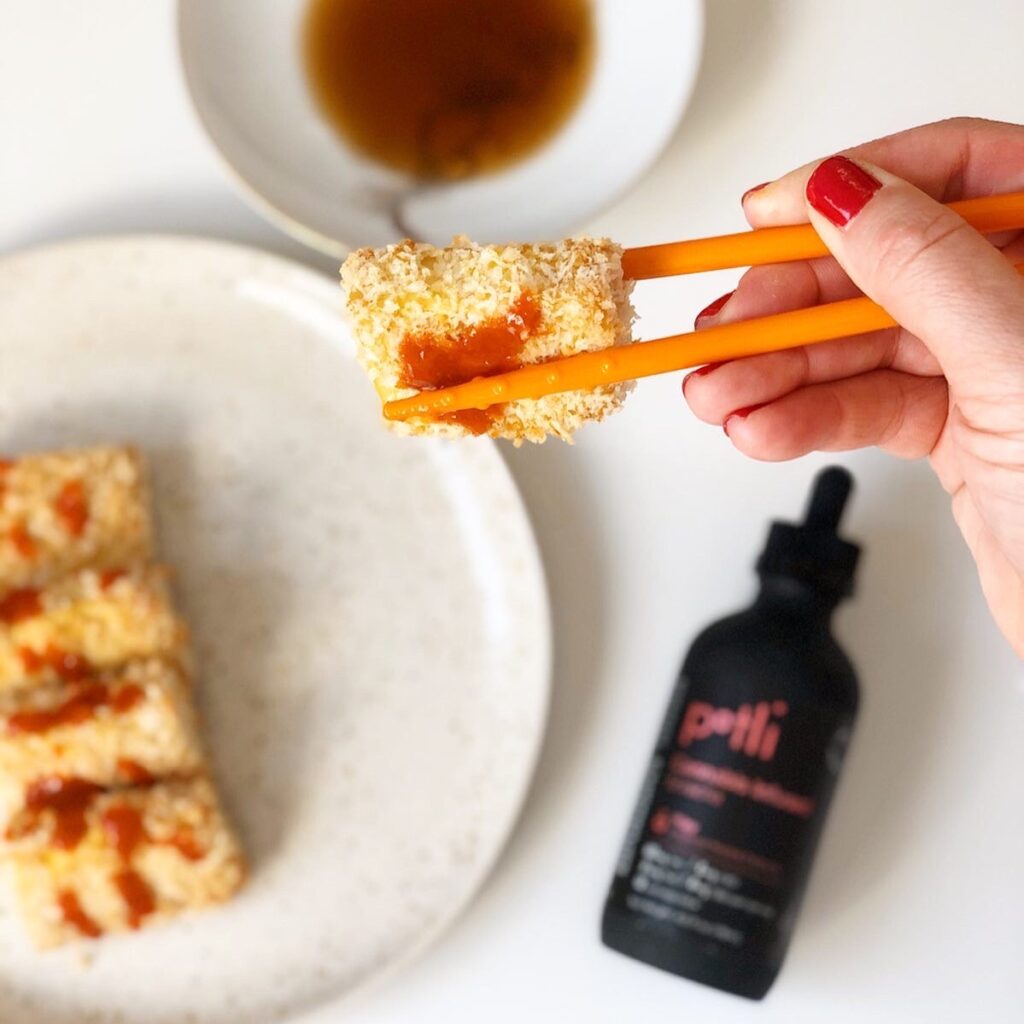 Potli Hemp-Infused Raw Honey (120 mg. CBD/jar): I love raw honey as an overall category, and cannabinoids aside, this honey from the Potli team has a great natural flavor and texture. Sweet without being cloying, and with subtle aromas of cinnamon-kissed wildflower and apple blossoms, this is a versatile CBD-rich ingredient that adds flavor and function to a variety of foods for the at-home chef. 95
Potli Cannabis Infused Sriracha (100 mg. THC/jar): I am not being hyperbolic when I say this truly is my favorite edible product on the marketplace right now. Call me biased for having a major affinity for hot sauces, but I absolutely do love that this is a non-standard edible that straddles the gourmet food and cannabis categories. Move over infused chocolate bar; I can make anything spicy and intoxicating with this Sriracha! That said, again, Potli hits it out of the park in the flavor department. Bright, and spicy with real roasted jalapeño flavors, this can-do condiment would taste great even if it wasn't an infused food. A masterpiece! 97