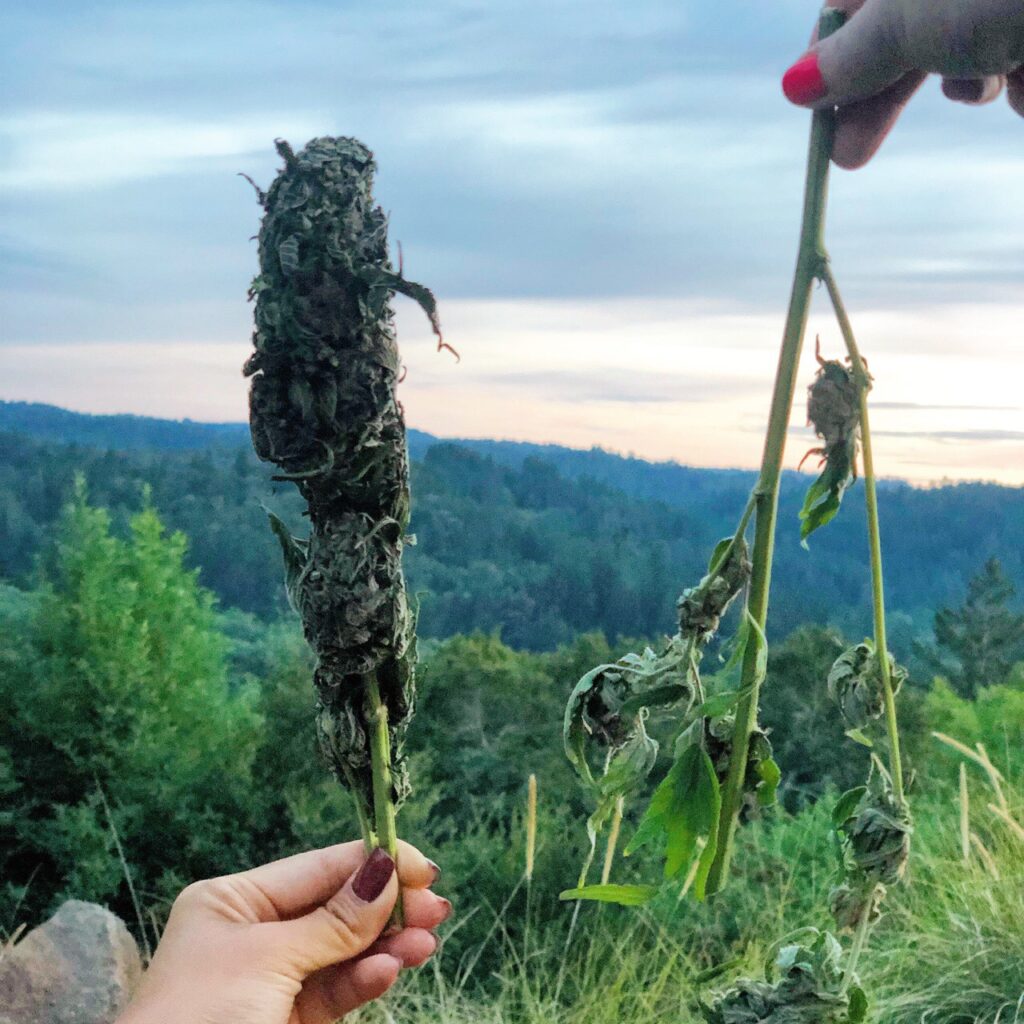 It wasn't too long ago that the average American consumer's understanding of wine started and ended with, "White with fish, red with meat." Broadly categorial rules like this served to guide an novice consumer and simplify difficult to pronounce grape varieties, faraway regions, and misunderstood categorization systems. But "white" and "red" as categories leaves no room for nuance or all of the shades of blush, just-slightly-pink, salmon, orange and oxidized in between.
Thankfully, today's consumer has caught the wine bug, been educated by the trade, and knows there's much more to wine than broad strokes of white versus red. But in the still developing cannabis industry, today's cannaconsumers are being misinformed and misguided by similarly over simple categorizations.
Walk into any dispensary and the first question you'll be asked is "Are you looking for an indica or sativa?" When asking this, budtenders actually intend to ask the guest, "What kind of experience are you looking to have? Relaxing and sedating, or energizing and uplifting?"
Now, let's back up for a bit of history to understand where these terms came from before we debunk their place in the modern cannabis lexicon. Cannabis Sativa was named by Swedish botantist Carl Linnaeus in the mid-18th Century and was found growing in hot, sunny equatorial climates like Central American and Thailand. The plant was recognized for its tall, thin leaves and ability to tower over ten feet tall, and when flowering, produced light, loose buds with tinges of orange or red hairs.
Thirty years later, in the harsh, rocky climate of the Middle East, French scientist Jean-Baptiste Lamarck categorized the squat, resinous plant he'd discovered as Cannabis Indica. With a darker green color, broad fan leaves, and dense, sticky, almost-purple buds, the indica plant's physiology appeared in stark contrast to the lean and lanky sativa's. And thus, the first distinction between the two was born out of plant structure derived from environmental and cultivation factors. Natural selection at its highest: Thanks, Darwin!
But as Cannabis Sativa and Cannabis Indica made their way to the New World, they began to be bred and cross-bred for specific traits: While bountifully productive plants known for fibrous strength but no intoxicating qualities became hemp, other cultivators were breeding and cross-breeding cannabis in search of sticky, potent THC-producing plants. These hybrid plants developed through generations of breeding became the cannabis we consume today, and while cannabis varieties do have indica- or sativa-leaning physiologies based on their parentage, today, there truly is no such thing as a pure sativa or indica.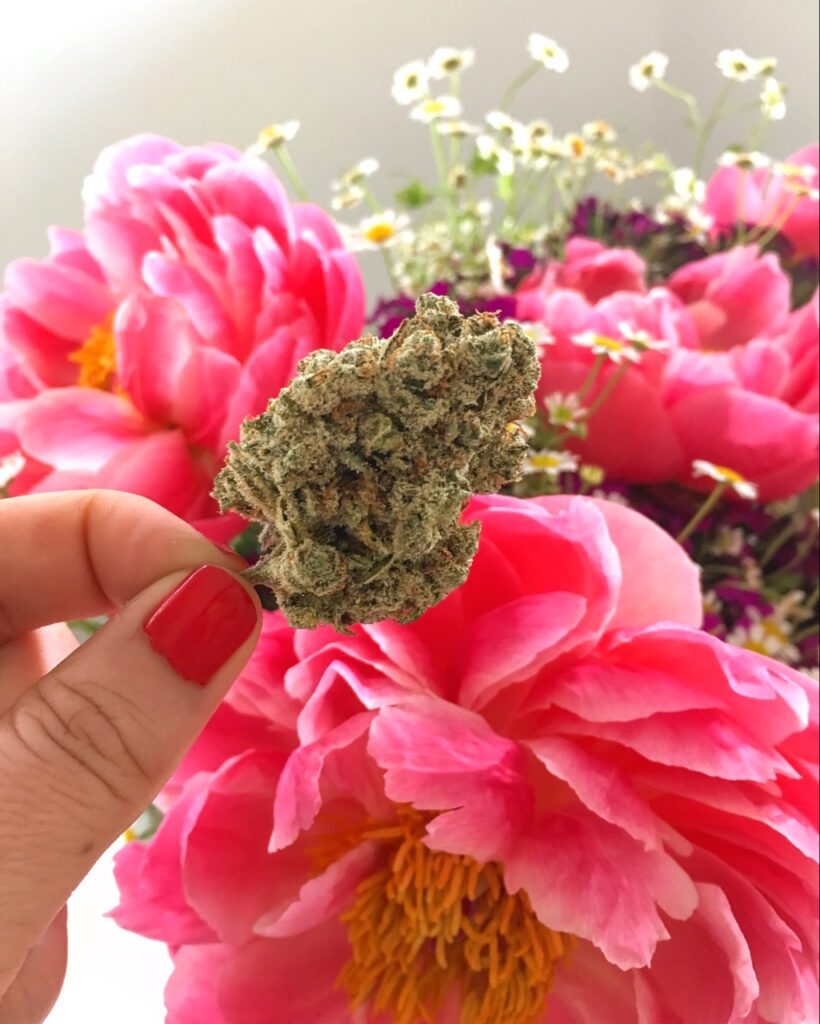 So, if indica and sativa aren't black and white terms, and if today's cannabis lives in the gray space between the two, why do some strains make you want to melt into your couch and binge watch Netflix, while others will inspire you to clean out your refrigerator and alphabetize your spice rack? To what can we attribute the different effects of "sativa" and "indica?"
While the low hanging fruit is to attribute a variety's effect to its THC content, there have been over 100 cannabinoids isolated from the cannabis plant, the vast majority of which have gone unstudied until recently, meaning we don't yet fully understand the lever system of effects as the cannabinoid ratios vary from genotype to genotype. And of course, any vintner will tell you the importance of considering a plant's cultivation in the final result, both for flavor and effect. But when it comes to knowing what kind of experience to expect from your Bubba Kush and Strawberry Cough, examining at the plant's terpene profile will help.
Terpenes are aromatic molecules found in a variety of plants and foods – they're in everything from lemons and rosemary to mushrooms and mangos – and are the compounds responsible for a cannabis varietal's effect and flavor. While terpenes and cannabinoids together perform a complicated dance with each individual's endocannabinoid system, studies have shown that there are no noticeable differences between THC percentages in classic indica or sativa-leaning strains. In fact, most of the commercially produced cannabis these days hovers at around a 20% THC content, regardless of the variety.
The dominant terpenes in cannabis, however, do fall along an indica/sativa divide: Varieties high in linalool and myrcene tend to be sedating and deeply relaxing, whereas those bursting with limonene and pinene are uplifting and invigorating. I like to compare it to aromatherapy at its finest. Take linalool, for example. This terpene imbues cannabis with sweet floral aromas and flavors, and it is also the leading terpene in lavender, an herb used for millennia as a relaxant and sedative. Therefore, it is unsurprising that varieties high in linalool might make one sleepy, relaxed and calm.
Pinene, on the other hand, is a known bronchodilator, bursting with mountain-fresh pine notes, and limonene is the terpene responsible for bright, invigorating citrus zest aromas. These terpenes are classic palate awakeners in the food and beverage space; close your eyes and imagine the effect a bit of lemon zest or expressed orange peel or charred rosemary has on the palate. From there, you can understand how smoking varieties high in these terpenes would have a similarly bright, awakening quality.
So, with terpenes in the driver's seat of your cannabis experience, how does one move past the mostly meaningless indica/sativa nomenclature when looking to select a strain for a specific effect? The nose knows, of course. Sniff out bright, fresh citrusy varieties if you're looking for a classic "sativa" experience; give in to those deep floral aromas if you're looking to "indica and chill." As in the world of wine, if you let your palate be your guide, you'll find exactly what you're looking for, "indica" or "sativa" aside.
This story originally ran in the SOMM Journal.