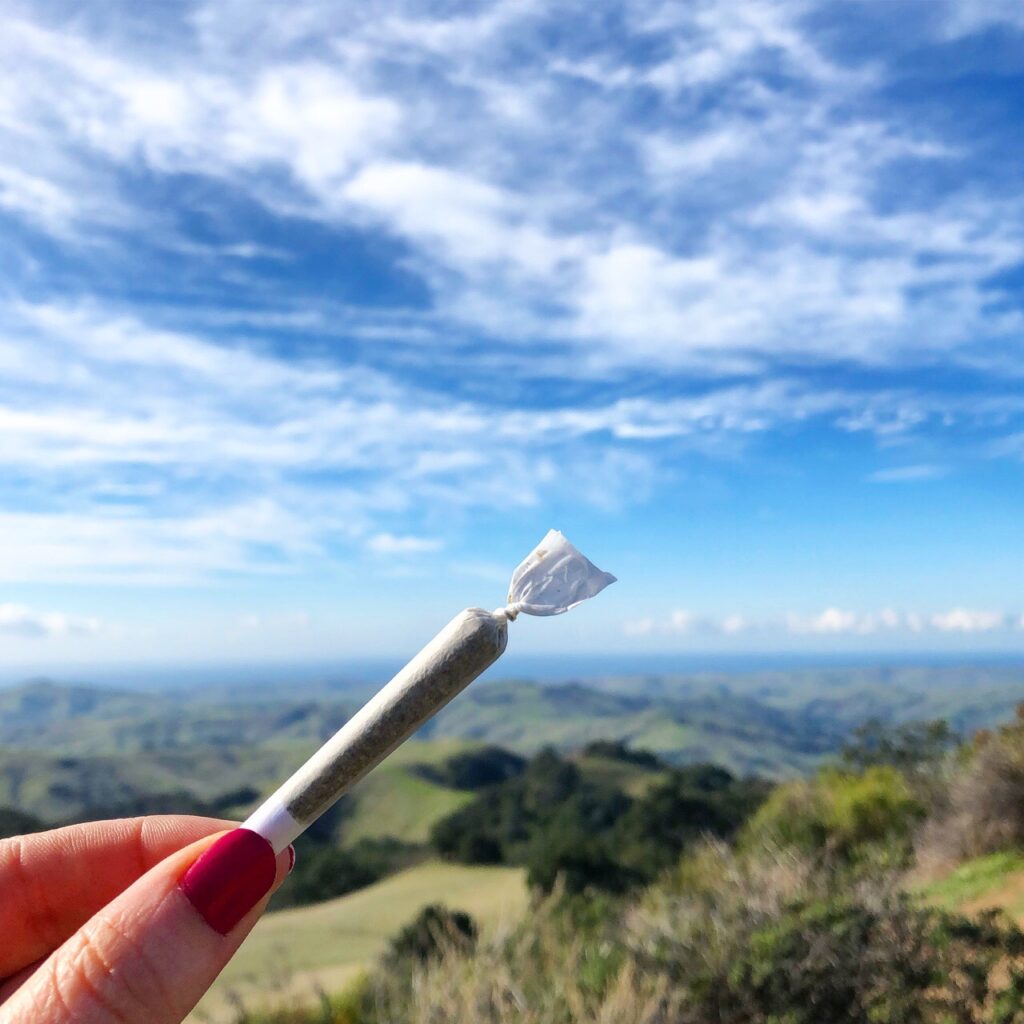 The word terroir conjures images of warm breezes, alluvial soils and sunny slopes for even the most novice wine connoisseur, but in the nascent world of cannabis, the same term carries less-familiar connotations. There's no "terroir" to be had with indoor cultivation sites and their hyper-managed climates, which make up a large percentage of the legal weed market, (not to mention the undisclosed, yet certainly large, amount of cannabis cultivated in closets). And while craft growers in areas like California's Emerald Triangle have long sung the praises of the land they're cultivating and its propensity for dankness, the academic study of this area's cannabis terroir is in its infancy compared to the specific sub-zones and detailed microclimates we've identified in viticulture.
But terroir and cannabis certainly go hand-in-hand, as Emerald Triangle cultivators hope to prove by backing organizations like the Mendocino Appellation Project, which has pushed state regulators at the California Department of Food and Agriculture to establish an appellation of origin system that will designate 11 specific zones within Mendocino Country by January 1, 2021. The zones will seek to identify and codify the unique topographical and geological qualities that contribute to specific qualities in cannabis, ranging from "ocean grown," the origin of the oft-touted "OG" phenotype in cannabis that refers to cannabis grown in coastal climates, to dry-farmed cannabis out of the Eel River watershed, where cultivators tease out intense flavors from stressed plants, just like wine growers do in arid regions around the world.
But as cultivators strive to keep up in an increasingly complicated and competitive legal marketplace, and as the modern-day cannabis industry discovers the power of marketing and branding, growers are increasingly looking for new ways to showcase their skills and celebrate their unique terroir – once they can figure out what that means for the final product, of course.
Enter The Grow-Off, a science-backed cannabis competition on a quest to examine the terroir and cultivation techniques that make for the best bud. Unlike other competitions in the cannabis space, which rely on the subjective opinions of a panel of judges and evaluate cannabis for taste and appearance with little in the way of a formal scoring rubric to examine typicity, the Grow Off's entries are assessed by the least subjective judge of all: a machine.
"We're a contest where everyone starts off with two identical plants that they can raise any way they see fit," begins Jake Browne, Founder of The Grow Off. "We wanted to see what would happen if we have everyone the same starting material," he continues. "We love that each individual strain has its own unique terpene and cannabinoid profiles, so we begin by establishing a baseline sample that is grown by someone who is very familiar with the specific genetics of the plant. From there, we establish where samples should be coming in; we've found that invariably, there are specific terpene ratios that are fixed for certain strains," he says. Once the growing period is complete, entrants from across each state – there are individual Grow Off competitions within each legal states' boundaries – send a sample of their final result to the Grow Off lab, where it is machine tested and analyzed for terpene and cannabinoid content.
Myrcene, one of cannabis' primary terpenes, tends to be one of cannabis' more variable terpenes, according to Browne, which means specific phenotypes can be expected to express the terpene differently based on cultivation techniques and terroir. Uncommon terpenes such as terpinolene, however, don't just appear out of thin air, according to Browne. "If we see terpinolene in one out of 50 samples, that tells us something's wrong with that sample, and we'll go back and look at the cultivation techniques to determine where things went wrong. But if a terpene has a more latent expression, and if only half of the entrants managed to coax out terpinolene, that tells us something else about those cultivation methods too," continues Browne.
So at the intersection of cutting-edge canna-science and ancient agricultural cultivation techniques, where does terroir come in to play? "It's a little early to come up with concrete data," admits Browne, "but there are some correlations we've begun to piece together." Proximity to the ocean, he says, is one of the key indicators as to a specific plant's success. "Just east of Petrolia, CA, there is a pocket of growers who had what appear to be ideal gtowing conditions," he recalls. "They had really amazing terpene results and were generating exceptional cannabis." Further inland, cultivators did not do as well, concludes Browne. Thickness of the main stalk seems to also correspond to potency, says Browne. "That's the highway of the plant," he says;" "the larger the highway, the better for the plant."
Another correlation the Grow Off is identifying also holds high hopes for the terroir-focused movement in cannabis: Sungrown cannabis is, perhaps surprisingly, holding its own against indoor cannabis. "When we launched this competition, everyone told us we would need separate categories for sungrown versus indoor cannabis," explains Browne. "Everyone predicted indoor would sweep," he says, referring to the industry-wide generality that places indoor-grown cannabis and its dense, perfectly shaped buds and high THC content on a pedestal as the best, whereas sungrown cannabis and its oft-whispy, less trichome-dense buds as inferior (I can't even tell you have many budtenders have referred to their sungrown cannabis as their "bottom shelf" when asked about their outdoor offerings.).
The results, according to Browne, are clear: "Sungrown actually swept," he remarks. "We have looked at traditional cannabis judging as a beauty pageant, but there is so much with this plant you can't outwardly see," he says. "People tend to smoke with their eyes, much like food. They'll see a perfectly grown and well-trimmed indoor sample, and people predisopose themselves into enjoying that indoor experience more. Once we can move on past the aesthetics, people will be surprised. Here we are with objective data, and discovering that everything people thought they knew about what great-looking cannabis is is wrong."
Ultimately organizations like The Grow Off hope to not only give sungrown cannabis a toehold in an increasingly competitive marketplace, but also help establish the data set needed to create distinct terroir-driven appellations – in California and beyond. Browne is already looking to legal states like Oklahoma and future-legal markets like Texas as continuing to push the cannabis terroir conversation. "This plant has incredibly long taproots," he says. "This is the kind of crop that is made for tough agricultural areas. It's very suited to these climates, just as it is to coastal California." The key, we think, will be in beginning to categorize and understand the terroir and its effects on the plants grown in these diverse regions.
This story originally ran in the Somm Journal.