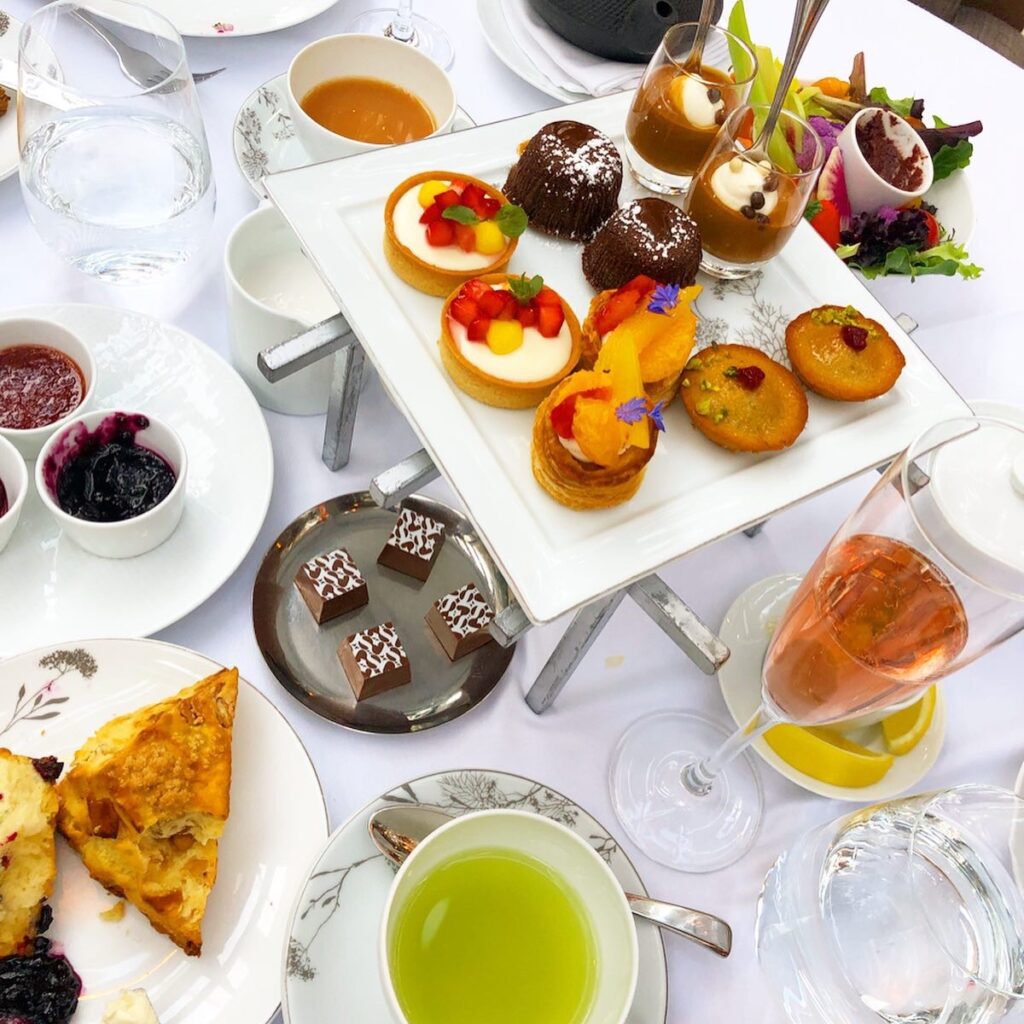 Garden Society is one of those rare cannabis brands that has managed to authentically develop a fully-formed identity, from it sourcing practices, leadership, branding, and of course, execution. And it all began with the brand's Co-Founders, Erin Gore and Karli Warner, who are friends, mothers, and real-life cannabis consumers, and whose mission was to create a cannabis brand by women, for women. The result is a cannabis line that has come to life with chic Rosettes (their super ladylike name for mini-joints aka dogwalkers) and chocolates – with their signature gelèes slated to make a comeback this year.
With its roots in Napa, CA, it should come as no surprise that Garden Society's ethos is rooted in the values that have long been the standard in wine cultivation: responsible sourcing, sustainable practices and relationships, and, of course, sungrown cannabis. Amping up that wine country connecting even further, it is worth noting that Erin's husband is winemaker Tom Gore of the eponymous winery.
With pretty floral-laden boxes that perfectly suits the brand's name, Garden Society's packaging is also worth noting for being my absolute favorite child-proof pre-roll packaging. This isn't the place to dive into the many, many problems that arise from the state's child-resistant packaging requirements, but in general, I find many brands' packaging to be either over- or under-complicated. The Garden Society Rosettes box, on the other hand, is simple, effective, and 100% being reused by this momma as a portable, childproof pill box to keep in my purse and keep my daughter's hands out of my go-to allergy pills.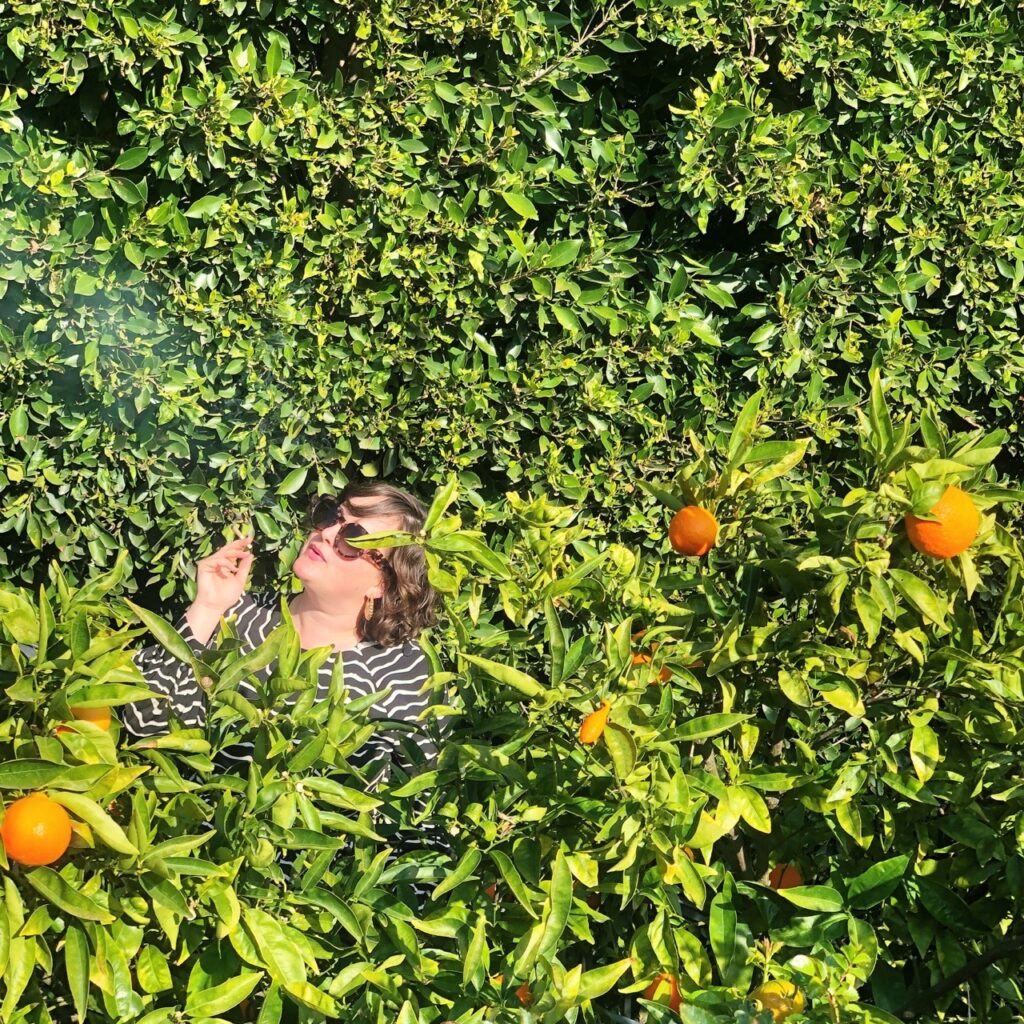 Like many pre-roll producers, Garden Society's Rosettes are categorized by effect – cleverly called "Brighter Day" and "Blissful Rest" – but they do also call out varietals for each batch, and the flavors in the packs I had were solid and bright, meaning the brand's commitment to using whole sungrown-flower pays off on the palate. And, well, if you like fancy chocolates, Garden Society doesn't disappoint there either. From the fancy infused bonbons artfully emblazoned with "GS" to unique flavors like Spiced Dark Chocolate, which masterfully layers flavors of sweet and spice, these are some of the best infused chocolate truffles I've had.
So it turns out there is a lot to love about Garden Society, and I hope to see more from this brand, especially down here in Southern California, where at the time, the brand's reach is a bit more limited. They're currently only available via delivery in Napa and Sonoma, but I've got special news for my Napa and Sonoma County readers: A promo code for 20% off your order! Just use promo code SmokeSipSavor20 at TheGardenSociety.com and start shopping now!
Read below for my reviews of their current offerings, and stay tuned for those gelèes when they make their way to market.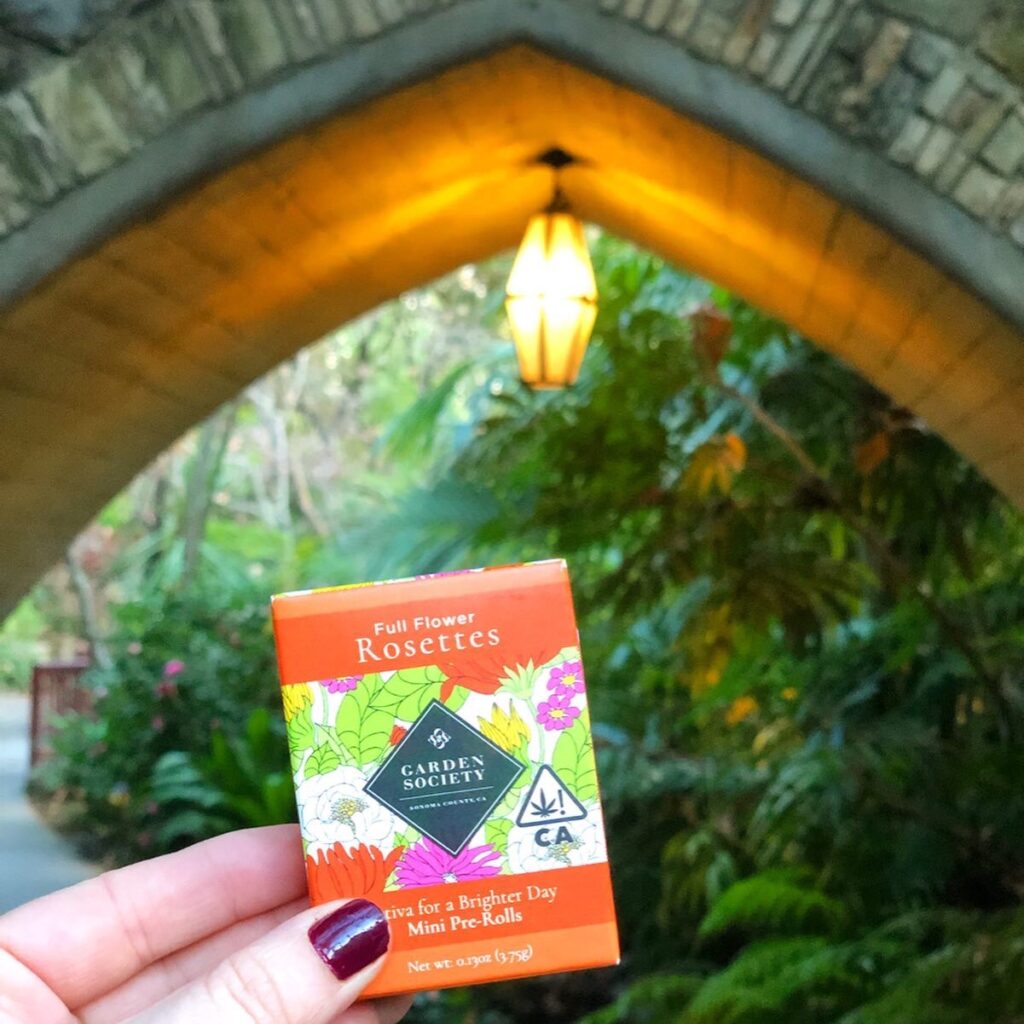 Garden Society Sativa Brighter Day Rosettes, Headband: Bright limey citrus upfront with a mellow peppery note brings nuance to these sweet little smokers. Headband has long been one of my favorite varietals, and this is a really nice expression of that genotype. 92
Garden Society Indica Blissful Rest Rosettes, SVF OG: As a die-hard Valley Girl, SFV OG speaks to me at a cellular level, but that's neither here nor there. On the palate, toasted sage and herbs offer depth and are lifted by a zing of fresh lemon citrus zest. 92
Garden Society Milk Chocolate with Sea Salt: Can you say fancy chocolates? These dainty little confections feel like they're right out of a Parisian chocolatier, and the sea salt does what it does best with chocolate: add little zings of brightness to the rich indulgence of milk chocolate. A really lovely little bite. 93
Garden Society Spiced Dark Chocolate: Dark chocolate, cinnamon and chili combine for the perfect spicy-meets-sweet nibble. I love contrasting these two flavors against each other, and Garden Society does it perfectly. Vegan. 95