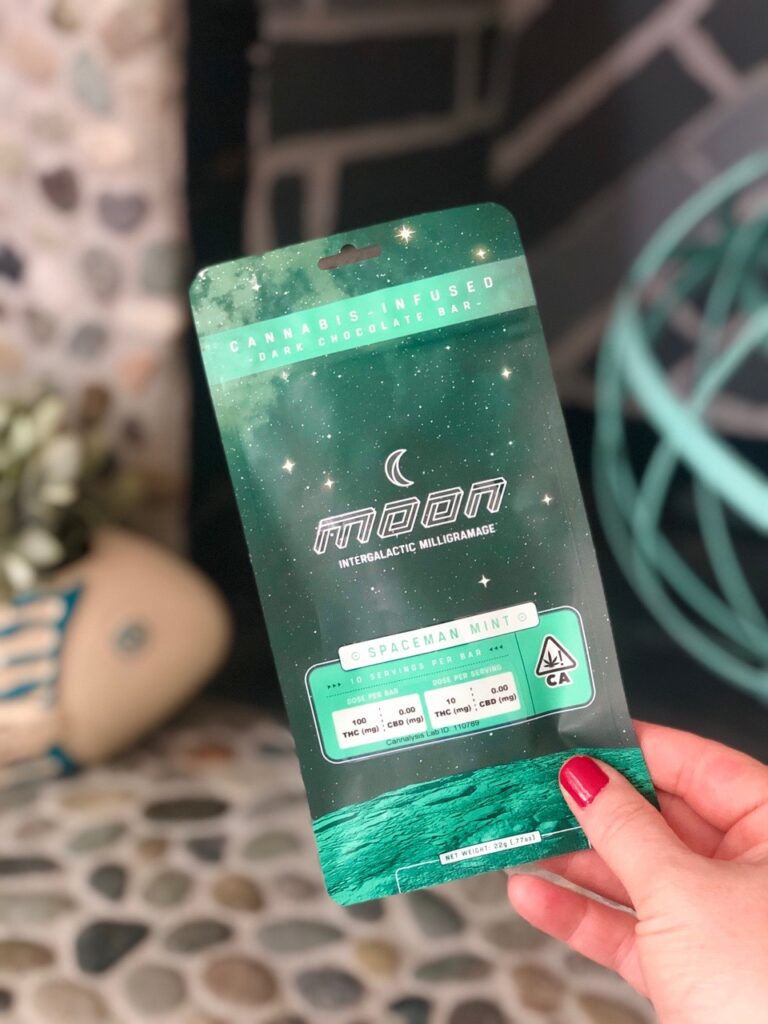 It's no secret that I'm a high-dosage person when it comes to classic edibles. Between some unique combination of my endocannabinoid system, genetics, tolerance, and metabolism, I can consume upwards of 60 milligrams of THC and feel only mildly high. So if I'm looking to experience an edibles high, I frequently find myself having to consume fistfuls of gummies, or like, A LOT of chocolate if I'm using low-dose, or even standard 10-milligram dosed products. And while there are days and times I don't mind nibbling slowly throughout the day, most of the time, I'd rather take small, potent products that don't load me up on sugar or calories – but do pack that hefty THC punch I'm looking for.
Enter Moon, the small but mighty chocolate bars that will send you to space, one tiny ten-milligram bite at a time. These lightweight heavy hitters satisfy my sweet-tooth without overindulging it, and let me consume the amount of THC I'm looking for without having to eat like an entire chocolate bar.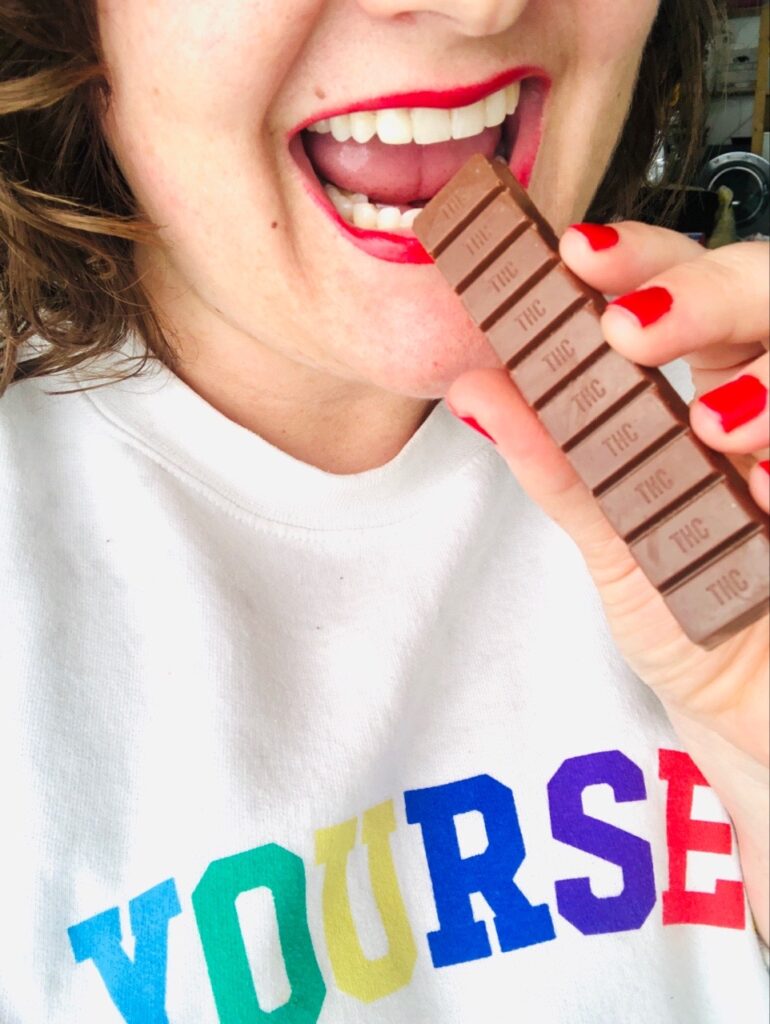 It's this deliberate potency that's Moon's super power, and makes it an ideal edible for the high-tolerance crowd. Moon's 10 mg. servings are easily broken apart, making dosing a no-brainer, and the bars are slim enough to fit into small purses; I even carried one in my wallet for a few days, for perfect on-the-go dosing. See below for my full reviews of their three galactic flavors!
Moon Spaceman Mint: The classic dark chocolate mint gets an infused upgrade with 10 mg. THC per bite. Bright, citrusy cocoa fruit gives way to a bitter, tannic chocolate middle and lovely, subtle creamy mint patty finish. Really nice dry, lightly sweet deep-space chocolate notes. Vegan. 93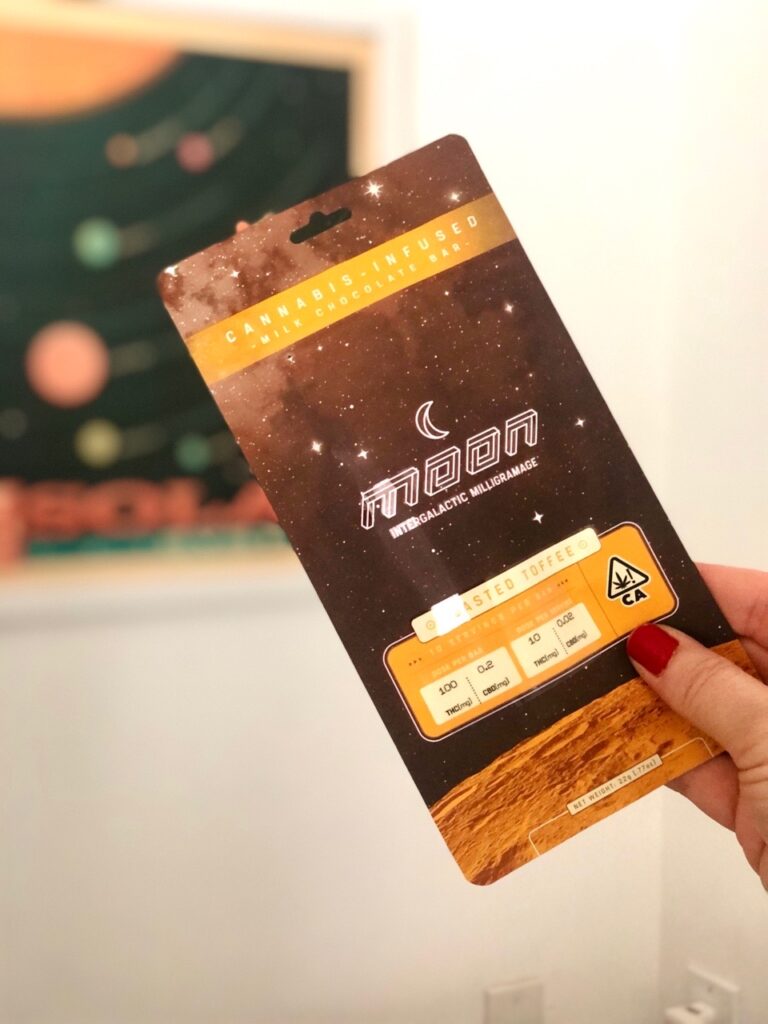 Moon Blasted Toffee: Sweet caramel and butterscotch meet rich, creamy milk chocolate with a hazelnut coffee finish. Creamy, sweet, and soft. 90