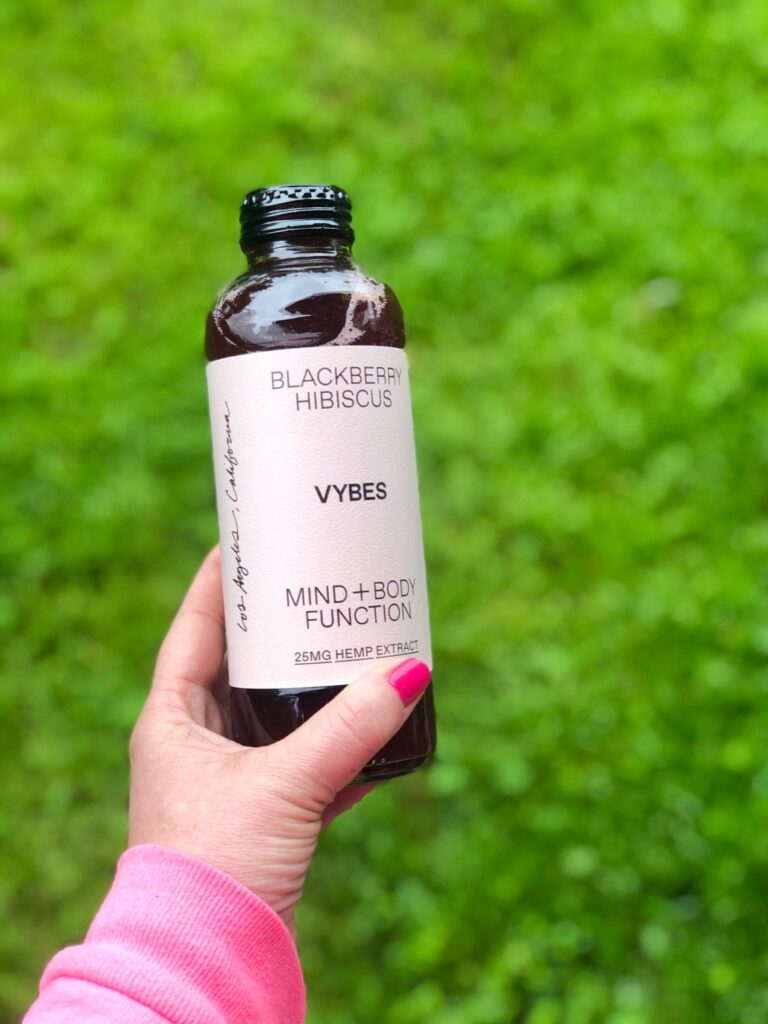 VYBES is, indeed, a whole vibe. Proudly made in Los Angeles with Millennial-friendly branding, VYBES has managed to infiltrate the high-end CBD wellness marketplace nationwide, and is one of those products I tend to see at chic grocers, vegan cafes and hipster bodegas wherever I go. Basically, the brand's a natural in the scene-y, wellness-y spots where customers don't bat an eyelash at paying $8 a pop for their CBD ice tea drinks.
And when I heard that the brand had brought on longtime L.A. barman Nick Meyer to develop its newest formulation, I considered it a smart move, as nobody knows liquid flavors better than bartenders – and with its premium price point (a 12-pack is a whopping $96), VYBES better taste friggen great! I had the chance to chat with Nick, and discovered that, like many bartenders, his focus on working with whole, real ingredients was primary in developing VYBES newest iteration, Blackberry Hibiscus, made from brewed hibiscus tea and organic blackberries.
Each bottle of VYBES proudly proclaims a "manifesto" from the company's founder, Jonathan Eppers, who shares that VYBES is intended to be a functional beverage that brings balance to body and mind through the power of the hemp plant. Interestingly, the letters CBD appear nowhere on the bottle or packaging (just "hemp extract"), in what appears to be a rather intentional departure from the increasing buzziness around CBD and muddiness around which products proclaiming its benefits are the real deal and which are bunk.
While "hemp extract" does describe CBD derived from the stalks, flowers, and leaves of the hemp plant (but not hemp seeds; those don't contain CBD, so save your $$ for something that works), there may be more to this intentional language than just savvy branding. With the FDA's approval of its first CBD drug, selling CBD in food and beverage products has become an increasingly murky regulatory issue, and it's possible the folks at VYBES are finding an easier path to their many diverse retail outlets by using the language of "hemp extract" on the packaging. And for what its worth, the brand's website uses CBD liberally, and includes certificates of analysis for its testing results, which is always a good sign of a quality CBD product.
Flavor-wise, the VYBES Blackberry Hibiscus is quite lovely, (despite its use of Stevia sweetener, a flavor I personally don't care for and find lends an artificial saccharine accent to products). Nice, dry tannic notes on the palate courtesy of the hibiscus balance out overt sweetness, and a bright acidity nearly puckers the palate before giving way to unexpected notes of pronounced cinnamon. The baking spice element adds depth and complexity that lingers on the palate, and instantly makes me want to add a bottle of VYBES to my next batch of sangria. 90