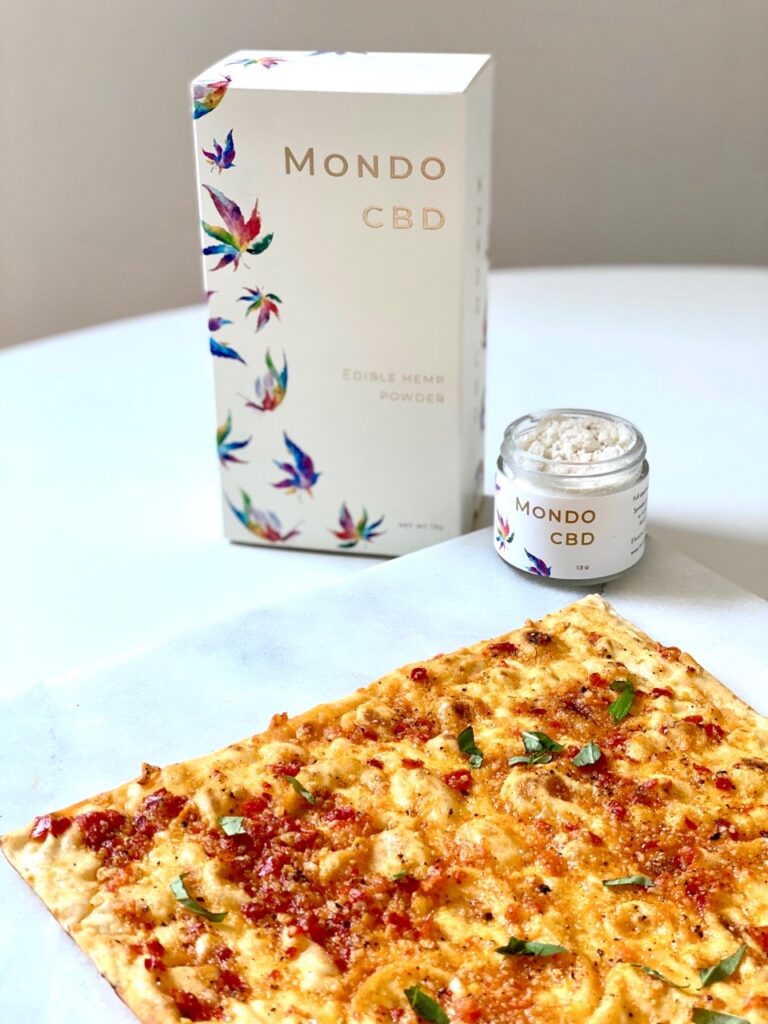 Mondo is one of those products that's been a cult favorite for cannabis consumers in the know for years now. With its highly dissolvable powder, Mondo makes an ideal cannabinoid addition to a variety of your daily foods. I've stirred it into beverages, whipped it into cream cheeses, tossed it into smoothies, and stirred it into pastas, all without adding any flavor, calories, texture, or sketchy ingredients.
Each box of Mondo comes with a perfectly sized scoop that easily and consistently doles out 5 mg. portions of CBD powder, and a small travel tin makes discreet on-the-go dosing simple. In addition to CBD, Mondo calls on the natural mood-boosting qualities of theanine, packing 150 mg. of CBD and 1500 mg. of theanine per package.
Because Mondo is so easily dissolvable, it's extremely versatile, so I set out to put some Mondo in my casual mid-afternoon snack: a flatbread with a Calabrian chili CBD oil rub. Check out the recipe below – it's a delicious, spicy, crunchy snack, but this sauce could also be tossed in with a pasta, slathered on a sandwich, used as a dip for some really crunchy bread. Basically, carbs are its friend – but if that's not your thing, double the olive oil and add some red wine vinegar to turn this into a spicy vinaigrette.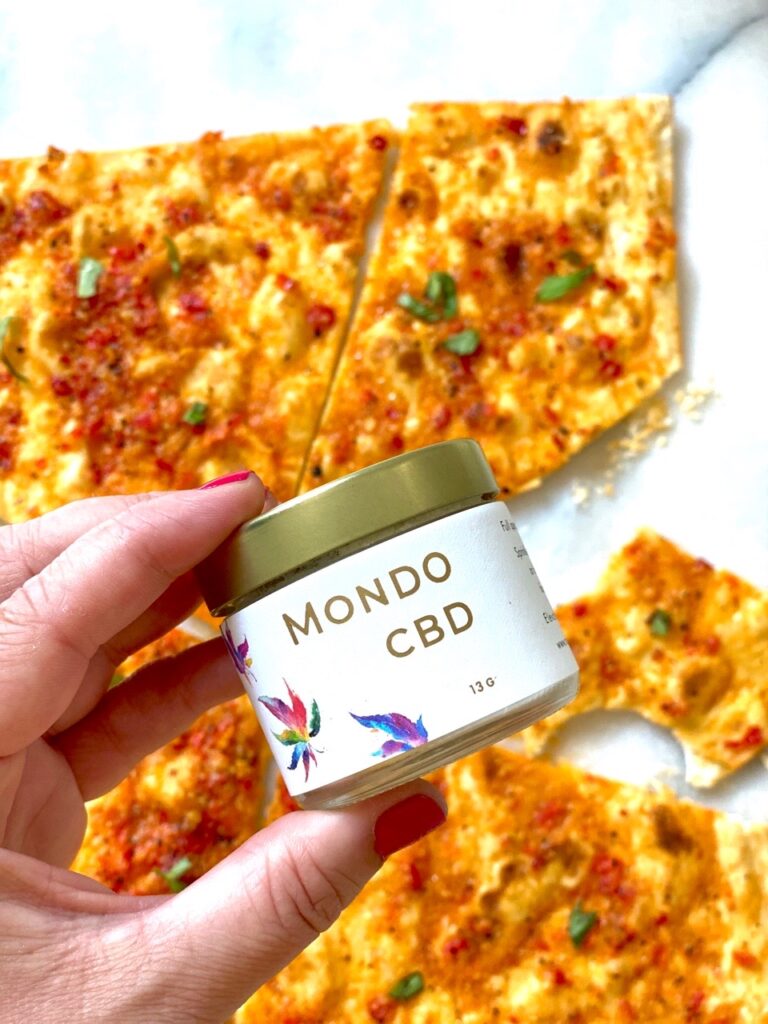 Calabrian Chili CBD Oil
2 scoops Mondo CBD powder
2 tablespoons Olive Oil
1 tablespoon crushed Calabrian chili
2 tablespoon grated Romano
Salt and pepper
Basil
Combine oil and chilis; stir in Mondo powder until dissolved. Stir in salt, pepper and Romano cheese. Brush onto flatbread and bake for 8 minutes at 350. Let cool completely, top with basil and slice.