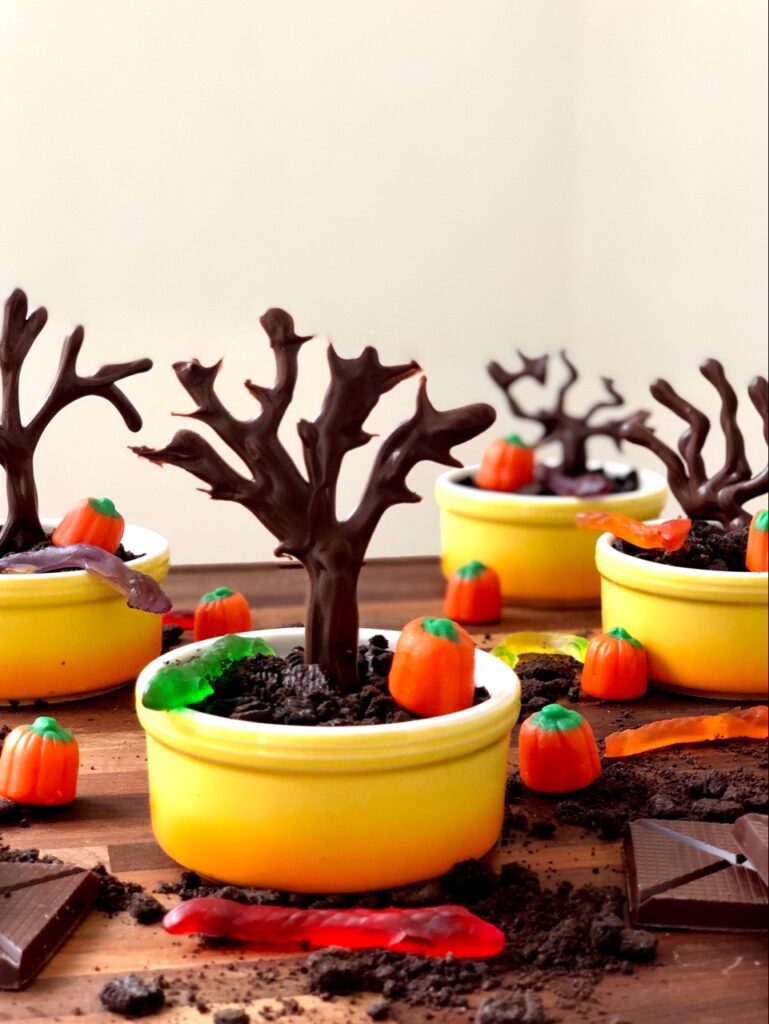 This Halloween may look a little different than previous years, but that doesn't mean you can't have some creepy chocolate fun with your quarantine pod! Newly-released Satori Chocolate Bars are here just in time for the spooky season and promise to turn all of your favorite seasonal chocolate treats into stoner-approved infused versions.
Satori Milk Chocolate is indulgently sweet and creamy with a pleasant "green" flavor. A pretty floral aroma gives way to milk toffee and crème caramel sweetness on the palate. Satori Dark Chocolate is an enticing and complex confection that offers rich bittersweet chocolate laced with notes of coffee and cinnamon. Both seamlessly integrate cannabinoids using fast-acting technology, weigh in at 10 mg. THC per square, and can be broken into 2.5 mg. pieces. Satori's signature fast-acting infusion also make these some of the most reliable products on the marketplace for those looking for a quality edibles experience.
With its high-quality chocolate and easy-dosing portioned bites, Satori Milk Chocolate and Dark Chocolate bars are not only the perfect Halloween treat right out of the box, but is also choppable and meltable, and can create a wide variety of infused chocolate confections.
With Halloween upon us, I was inspired to create some infused spooky chocolate trees to adorn my pot du crème graveyards, topped with Oreo "dirt," and decorated with a few fun gummy worms and pumpkin candies. This recipe is super easy and making the chocolate trees could be a fun, hands-on party activity in and of itself: Simply pre-make the pots du crème and invite your guests to make their own Satori chocolate trees. The trees will firm up quickly in the freezer, and you can set up a cemetery topping bar so your guests can build their own spooky pots! If having your guests DIY isn't your thing, this dessert also makes for some fun edible adult decór: Simply arrange your Satori chocolate tree-topped pots du crème on a table or large serving board and sprinkle Oreo dirt and candies around the pots for a cemetery graze board.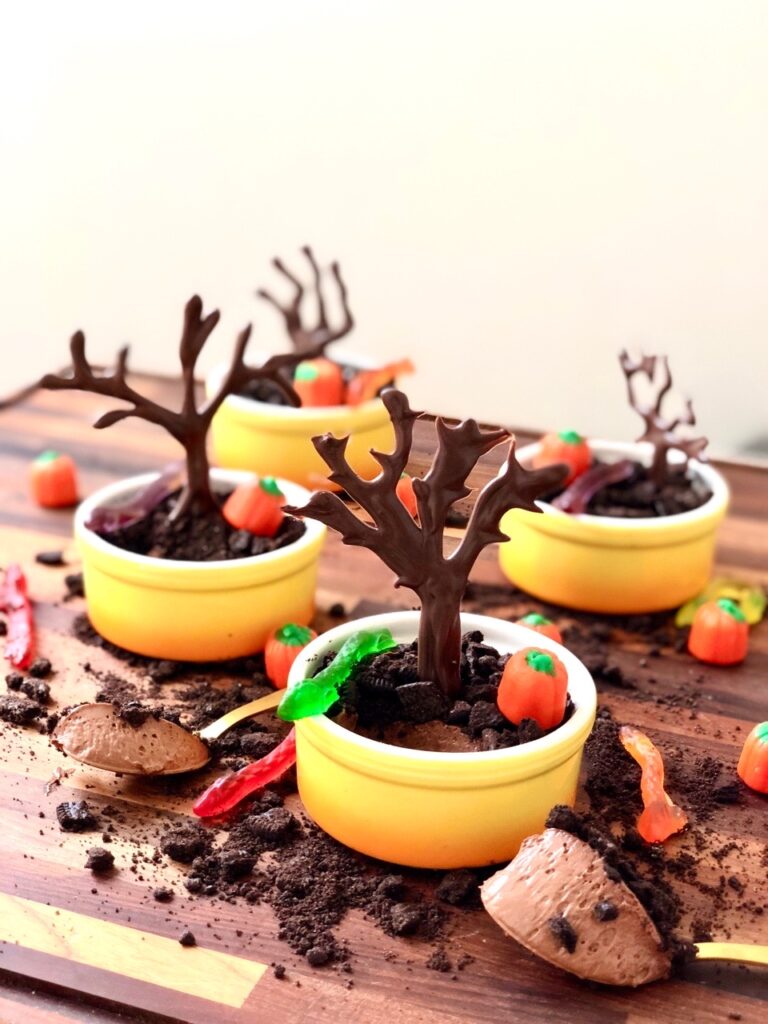 Spooky Satori Cemetery
Serves 4; each tree is 2.5 mg.
For the Chocolate Trees:
10 mg. Satori Dark Chocolate
¼ cup dark melting chocolate chips
For the Pots du Crème
5 oz. high-quality semisweet chocolate, roughly chopped
¾ cup whole milk
¾ cup heavy cream
3 large egg yolks
3 tablespoons sugar
Sprinkle of salt
For Decoration
Oreo cookies
Gummy worms
Pumpkin candy
Place chocolate in bottom of a blender and set aside. Combine milk, cream egg yolks, sugar and salt in a heavy-bottomed saucepan over medium heat. Continuously stir with a heatproof spatula until the mixture is thick enough to coat the spatula. Be careful not to boil, and scrape the bottom and sides of the pot frequently.
Pour the milk and cream mixture over the chocolate in the blender and blend until smooth; be careful, as the mixture will be hot – cover and hold the lid with a towel before blending. Pour the mixture into ramekins and refrigerate for two hours to set.
Place a medium-sized oven-safe bowl over a medium-sized pot filled with two cups of water. The base of the bowl should fit comfortably and safely on top of the pot. Add Satori Dark Chocolate and dark melting chocolate. Bring water to a low boil, and stir chocolates as they melt. Once fully melted, immediately remove from heat, careful to not drip any water from the bottom of the bowl on any surfaces you'll be using to work with the chocolate.
Allow chocolate to cool until consistency is thick but still pliable. Using a small circular tip, fill a piping bag with the warm infused chocolate. Pipe trees onto wax paper and into a variety of spooky shapes. Use a toothpick or skewer to make tiny "branches." Freeze until ready to decorate.
Gently place Satori chocolate tree in pot du crème. Crush black Oreo cookies (not the filling) and spoon on top. Decorate with gummy worms and pumpkins.