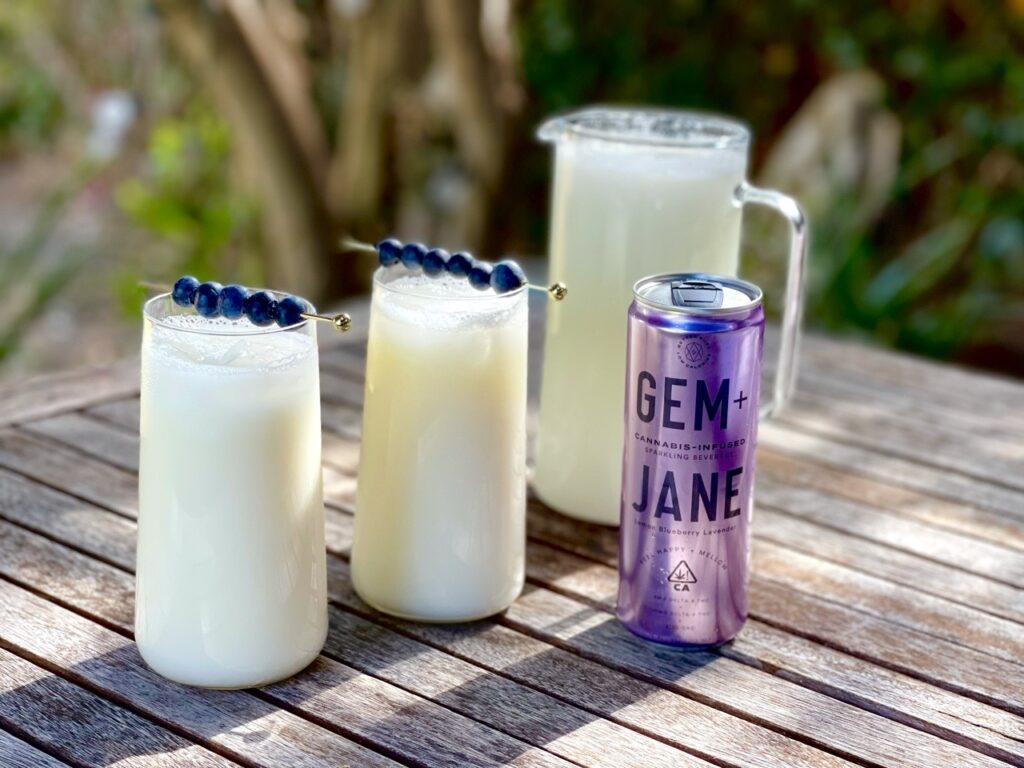 There's nothing more classic on a hot summer's day than a pitcher of ice-cold lemonade, but sometimes it's nice to mix things up a bit and elevate the everyday! Thankfully, Gem + Jane's new line of deliciously drinkable cannabis infused beverages makes it so easy to create an easy, elegant cannabis experience – right in your own backyard.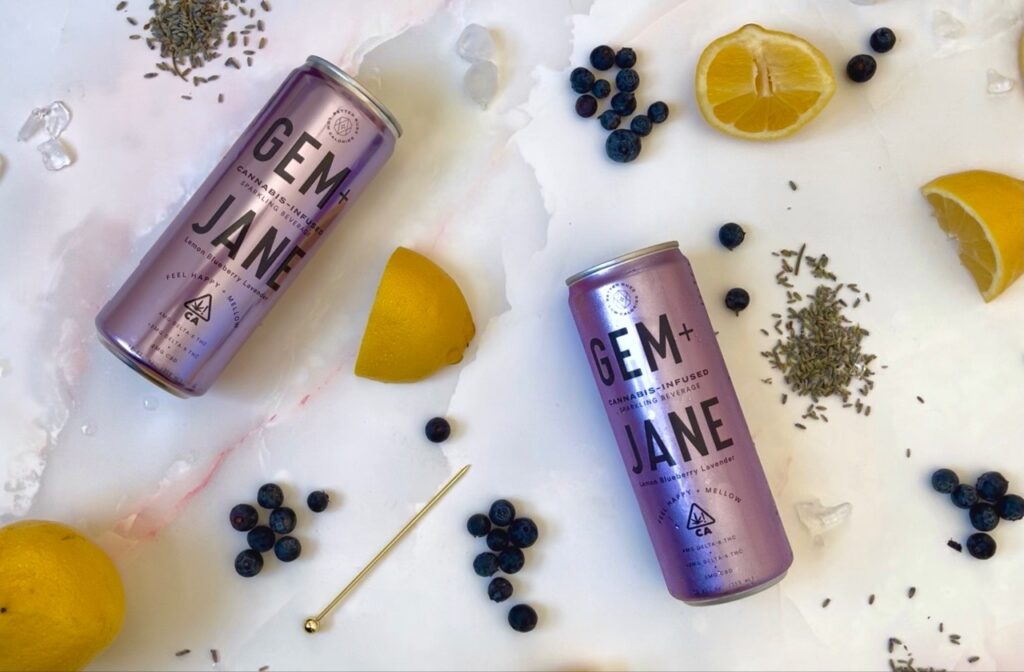 The Gem + Jane Blueberry Lemon Blueberry Lavender offers true to fruit lemon and blueberry flavors, with a soft undercurrent of dusty lavender notes that round it out with a subtle sweetness. I was inspired to play up all of these flavors by creating a creamy lavender lemonade that feels like a not-quite-indulgent afternoon treat when you're looking for something slightly fancy.
The creaminess in this lemonade comes from the sweetened condensed milk, which adds both flavor and texture to the drink. Of course, Gem + Jane's bright, persistent bubble also cuts through the sweetness, making the drink crisp and refreshing.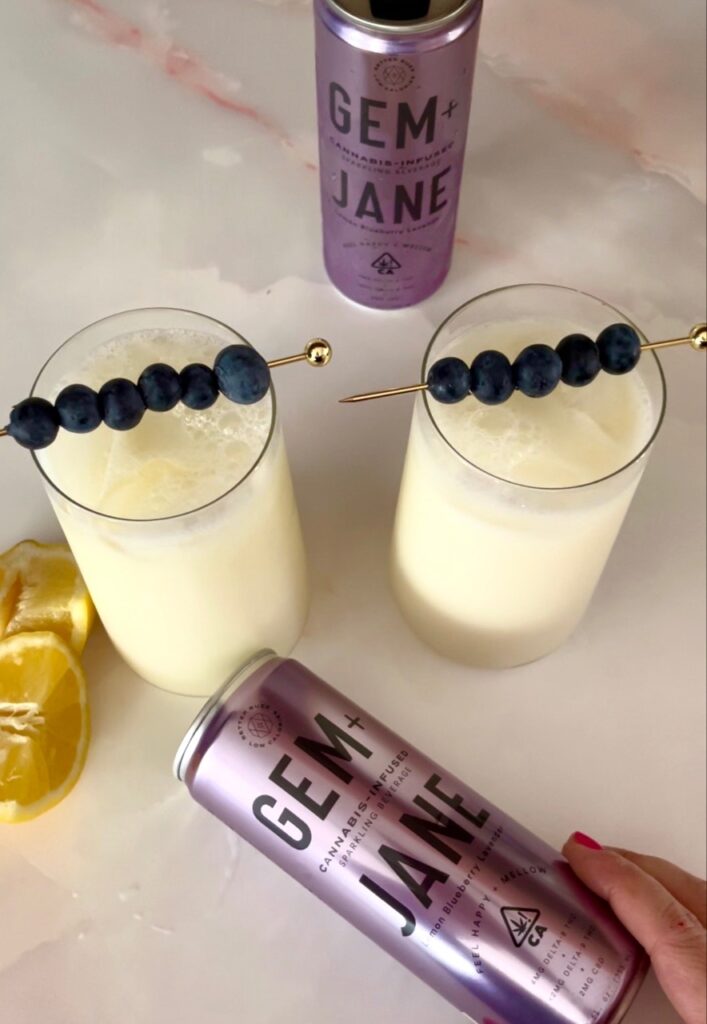 Creamy Lavender Lemonade
Serves 2

2 cans Gem + Jane Lemon Blueberry Lavender
1 cup water
1 cup sugar
1 cup fresh squeezed lemon juice
1 tablespoon edible lavender 
⅓ cup sweetened condensed milk
Blueberries 
Bring 1 cup of water to a boil, then stir in sugar until dissolved. Remove from heat and add lavender to syrup. Allow to infuse for 30-45 minutes or to taste. Using a fine mesh strainer, strain the lavender. Allow to cool.
Over ice in a pitcher, combine lemon juice, lavender simple syrup and sweetened condensed milk. Stir and add two cans of Gem + Jane Lemon Blueberry Lavender. Serve with blueberry garnish and enjoy in the backyard!