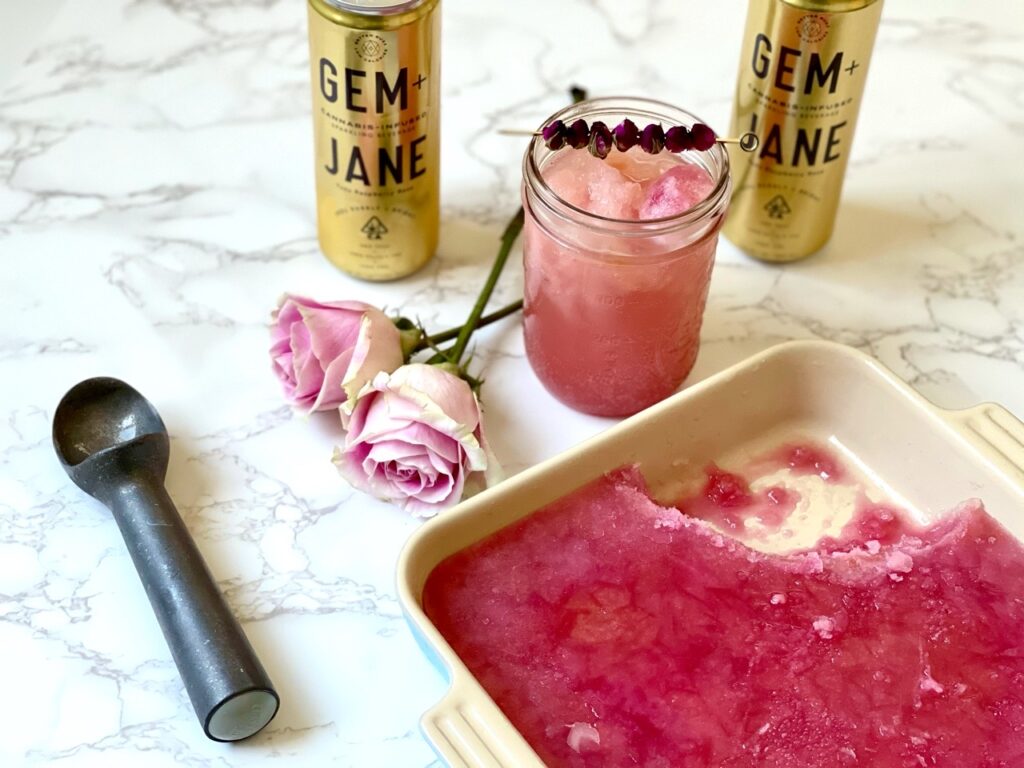 With summer officially upon us, an icey granita float may be the perfect way to cool down while heating things up with some cannabinoid goodness! I was inspired by the light floral flavor in the Gem + Jane Yuzu Raspberry Rose, and wanted to make something really fresh and bright, that would be perfect for a lazy afternoon – and this turned out to fit the bill perfectly! Skip the pitcher of Margaritas and give this light frozen treat a try instead!
This simple recipe makes a batch that's big enough to share, so grab a four pack and plan for a refreshing afternoon treat. With 4 milligrams of THCV per can, and trace amounts of both CBD and THC, the Gem + Jane Yuzu Raspberry Rose offers a gentle, uplifting buzz.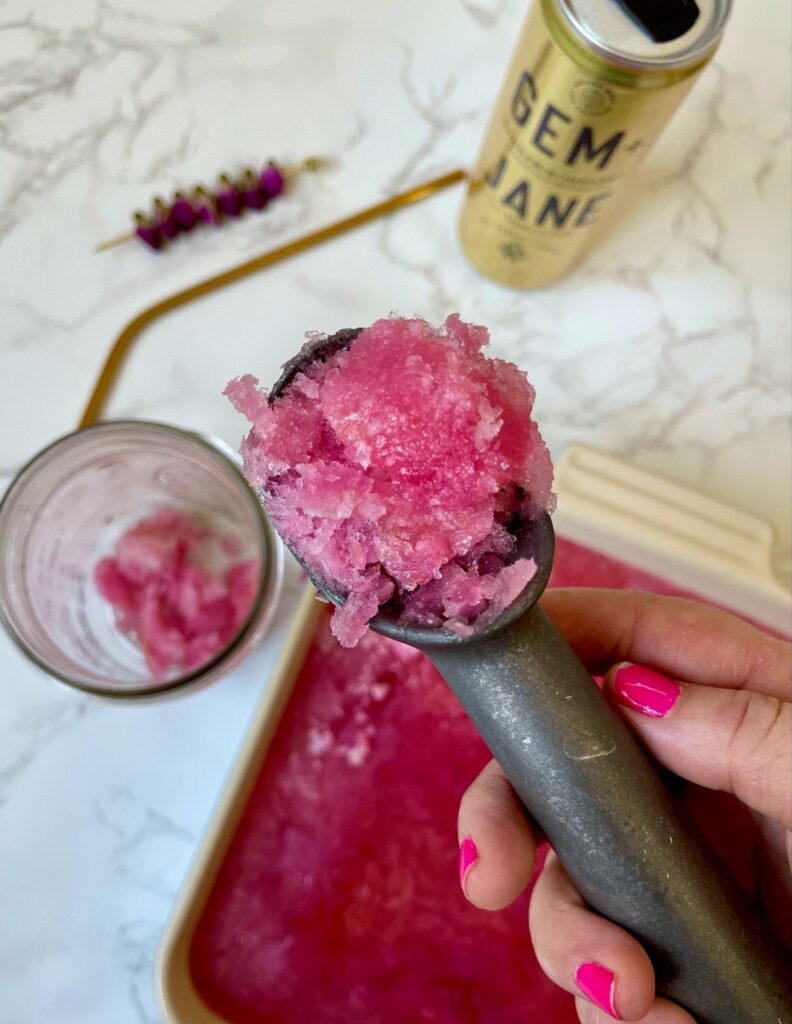 Yuzu Raspberry Rose Granita Float
Serves four

4 cans Gem + Jane Yuzu Raspberry Rose
2 cups water
1 cup dried rose buds
1 1/4 cup sugar
Juice of 3 oranges
Remove green sepals from the bottom of dried rose buds. You may pull them off easily with your fingers or use scissors. Fresh, food-grade rose petals will work too, just be sure they're edible and not treated with chemicals. Using a mortar and pestle or food processor, grind the rose buds into a fine powder. Add ¼ cup of sugar and mix thoroughly.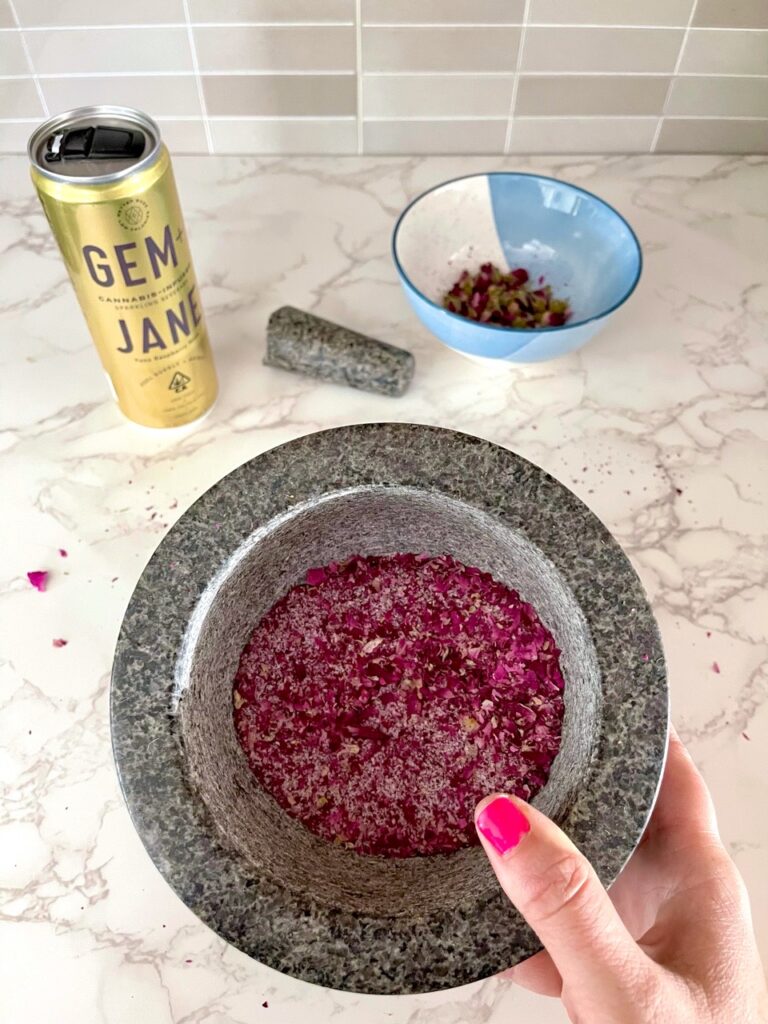 Bring 2 cups of water to boil in a medium saucepan. Stir in remaining 1 cup of sugar until dissolved. Remove from heat. Add rose-sugar mixture to the pot and allow to infuse for 15 minutes. Strain using a fine mesh strainer and set aside to cool.
Juice three oranges, and use a fine mesh strainer to combine with rose syrup mixture into a 8 x 8 baking pan. Add one can of Gem + Jane Yuzu Raspberry Rose and stir. Cover with plastic wrap and freeze overnight.
When ready to enjoy, remove granita from freezer; scrape out with a spoon and into a cup. Top with Gem + Jane Yuzu Raspberry Rose, and enjoy!