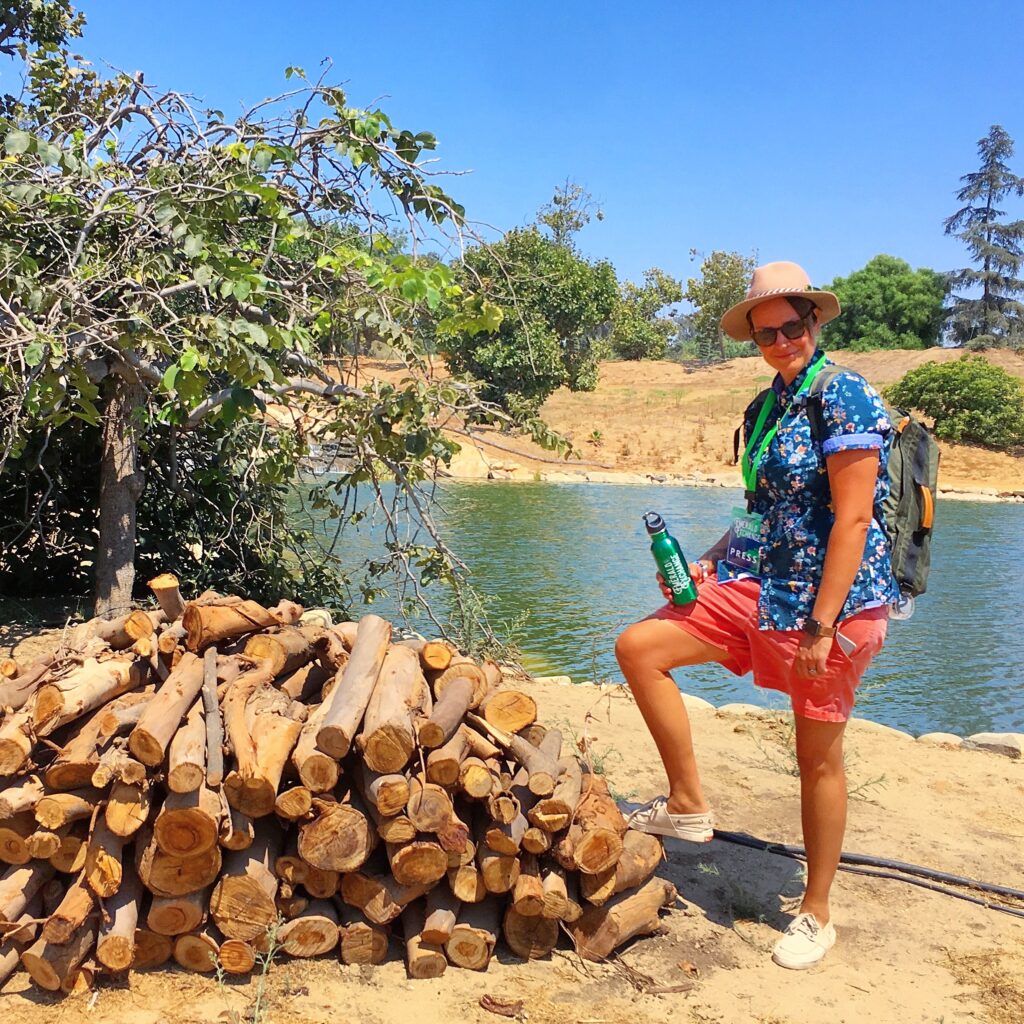 Jessie Birschbach, or JABS, as I warmly refer to her, is someone I've had the great pleasure of working alongside for years – in my previous life in the wine and spirits world, and a few times, even in cannabis. JABS is a passionate, super-smart woman on a mission to learn as much as she can about wine, and what may be her true love, beer, and she's worked hard to earn certificates as both a Certified Sommelier and Certified Cicerone, which basically means she's a fancy-pants expert in both wine AND beer. And she loves cannabis, which means she's obviously super cool.

JABS and I met while I was leading a wine tasting at Hollywood's best wine shop, K&L, and years later we ended up working together for a few years at The Tasting Panel and SOMM Journal. When we started Altered Plates, JABS was one of the first people I consulted about examining cannabis like wine, and many a conversation was shared about the two. I've even tempted her to join me in some wine and weed pairings for a few Altered Plates dinners before, and I respect her approach and opinion to all things hospitality.

I wanted to catch up with Jessie and ask her about some of the similarities between wine, beer, cannabis, and… comedy? Did I mention that's her other secret passion/superpower? Enjoy this Q&A with a drinker of all trades – and follow along with her (and her super cute wife + son + dog + mountain life) at @Jessie_Birschbach on Instagram.
When was your first ever experience with cannabis, and what was it like? I was 17 and felt nothing. Then I tried it again a year later while I was listening to the song Sun King by The Beatles with friends. After putting my brain back together (because it was fucking blown realizing that that was the first time I'd really listened to something with all my being), I laughed (again with all my being) with my friends. Then came a good solid decade of daily smoking. 

When and how did you fall in love with wine? Oof. That's a hard one: I think it was a gradual falling… I got into wine because I thought it would impress my ex (who was super into wine). Delusionally, I thought she would come back to me if I became a certified sommelier. But prior to this, I did have a moment with her at a tiny Peruvian restaurant in San Diego. We were drinking a bottle of Alto Moncayo Garnacha and eating beef hearts. They were both so velvety and roasted I really wasn't sure where one started and the other began. I also remember later during my studies, the first time I ever had a real German Riesling. Fuck, it was good. It was sweet but still so pure and refreshing. My mouth is watering just thinking about the acid… Germain Riesling remains my favorite wine, generally speaking, today.

What do you think wine professionals need to know/understand about cannDo you have a favorite cannabis and wine pairing? What about cannabis and beer? Oh dear, so many.The Diesel and German Riesling match is a classic. I love any berry-like strain with a Flanders Red ale, like Duchesse de Bourgogne. The Duchesse, like most of the other sour aged ales, is pretty darn fruity, so it's a win-win with a strain like Strawberry Cough. 

You don't need to name names, but: Have you smoked weed with any famous winemakers or somms? Depends on what you mean by famous, but I think, yes. Also, I've smoked with just a regular famous person… 

What's one wine region you're bullish about for the future? Central Coast. (For biased reasons.)

What makes people funnier: Wine or weed? Depends on who is doing what.

Who is your favorite person to get high with? First place: my dog. Second place: my best friend.

In wine, appellation is everything. How would you like to see this translated to the cannabis industry? Not everyone in wine feels appellation is everything. (Abe Schoener of Scholium Project is good example). I don't think this is always a hard and fast rule, but yes, place is important. Perhaps things like Organic and biodynamic farming practices are especially applicable in cannabis. If we want to be able to translate a sense of place via a plant it has to be the purest expression.

What do you wish people understood about beer? That it may not be as expensive as wine, but just as much thought goes into making it. Also, that it can be just as complex as a fine wine. 

Cannabis and hops are cousins, and both are all about terpenes. Could you brew cannabeers from cannabis? I've certainly thought about it but I've never looked into finding out whether cannabis has a similar alpha acid content, which would ensure cannabis has the minimum level of bitterness that's needed.

What advice would you give aspiring somms and Cicerones? Just support each other. Be kind. Sometimes the people you are kind to end up being in positions where they can return the kindness.