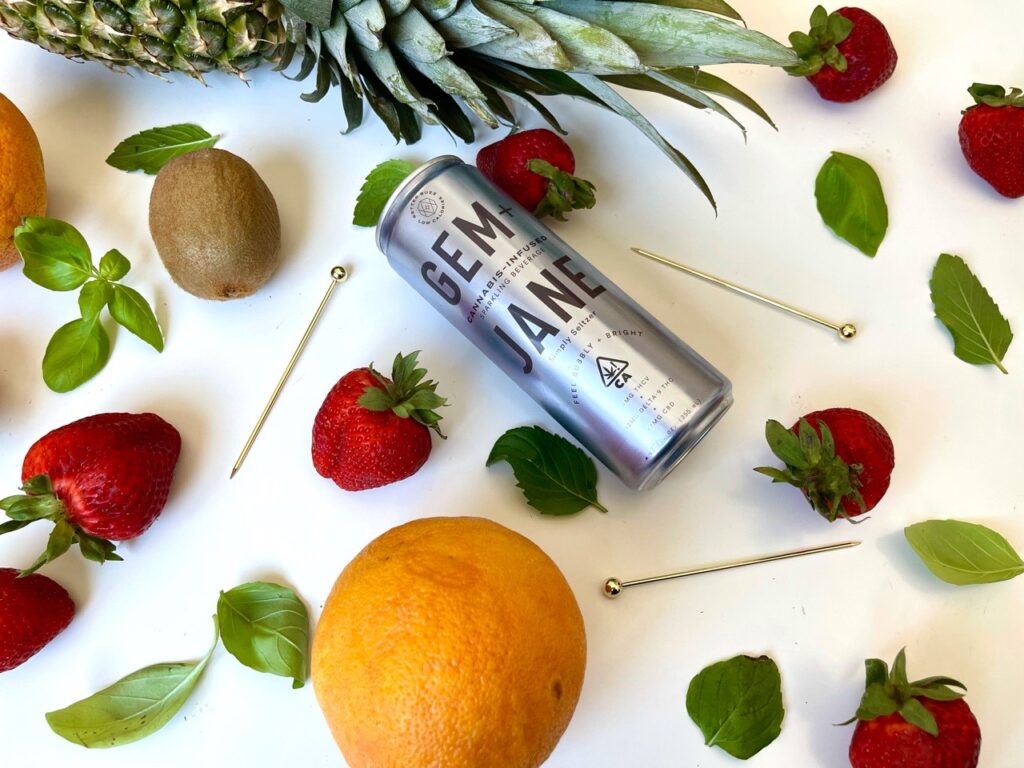 When I first had the chance to taste through the entire Gem + Jane line, I tasted through all five expressions consecutively. As I tasted, the one SKU that jumped out at me as I tasted was the Simply Seltzer; as I took my first sip, I was immediately impressed with the product, and knew that I'd be in for a treat with the rest of the flavors.
You might think it's funny that the expression to stop me in my tracks was the brand's unflavored release, but it was so impressive because it had such a clean, neutral taste, which can not only be hard to come by with cannabis beverages, but that proves Gem + Jane has nothing to hide. With pure, true-to-fruit flavors across the line, a crisp effervescence and a balanced blend of 4 mg. THCV and less than 2 mg. each of THC and CBD, and this self-proclaimed seltzer addict instantly knew Simply Seltzer would be a go-to drink for me, year-round.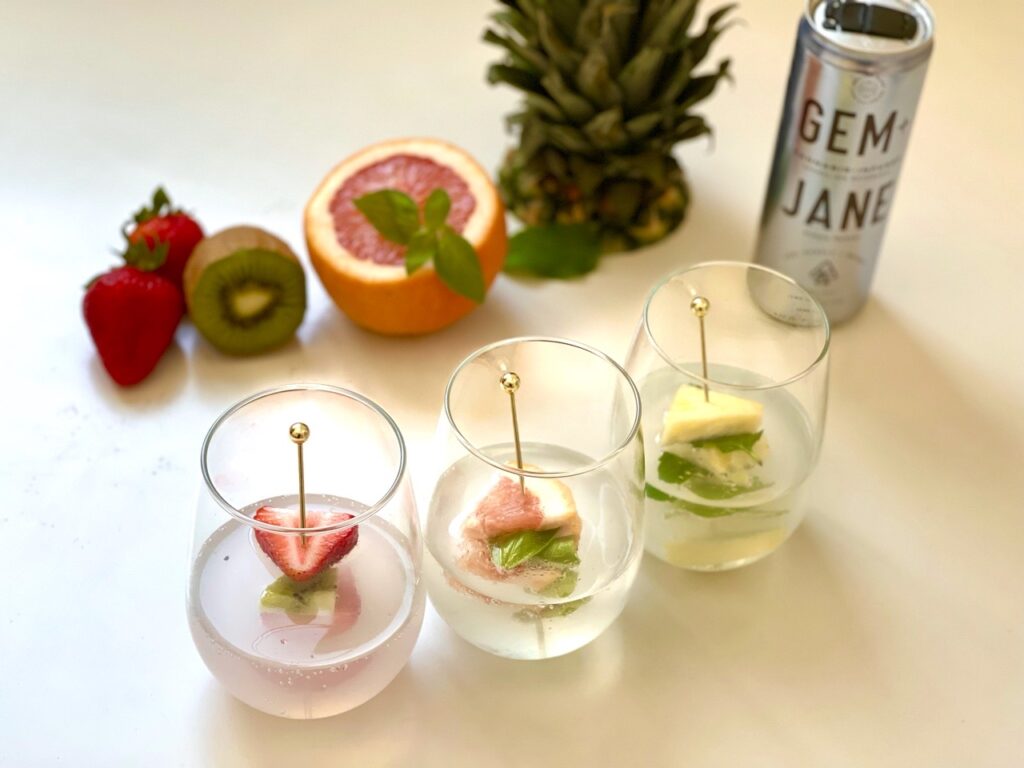 One of my favorite ways to quickly fancy-up unflavored seltzer and sparkling water is with fresh-cut fruit, so I put together a few super easy fresh fruit/herb combos to customize my sparkle! Using cocktail picks as a mini-skewer, I came up with a few combos based on what I had in my fruit basket and herb garden, but there are no wrong answers when you're working with flavorful, juicy fruits that will impart bright flavors (i.e. yes to berries and citrus; no to apples and bananas).
When considering what ingredients to use, think of herbs as giving a little complexity to the glass. I used mint to lift and brighten up the sweetness of pineapple, and I used basil to add bold herbaceousness to the juicy pink grapefruit. I also turned to a classic flavor combination that adds color to the glass with some bright kiwi and strawberries.
Refreshing, simple, and so easy that it's barely a "recipe," Simply Seltzer Spa waters are the official drink of summer!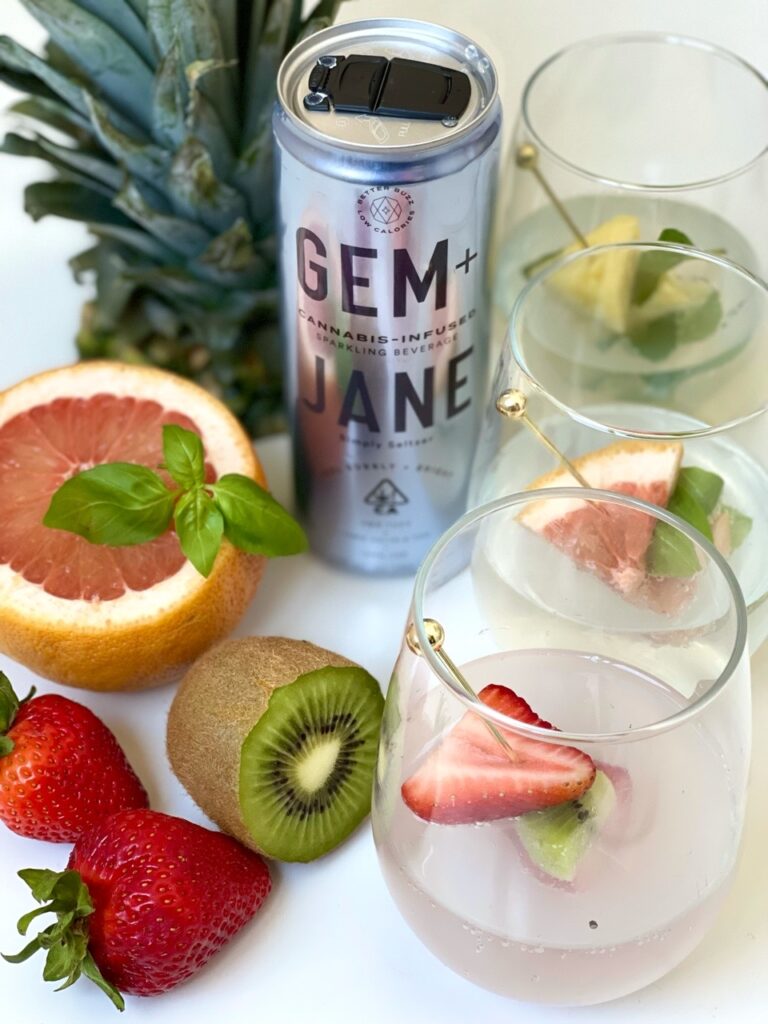 Simply Seltzer Spa Water
Gem + Jane Simply Seltzer
Sliced fruit of your choice
Skewer fruits on a high-quality metal or bamboo skewer. Stir into Gem + Jane Simply Seltzer.